Professionals who are engaged in the field of design, implementation and trouble shooting of simple and complex collaboration resolutions such as Collaboration Architects, Voice and Video Network Managers or Unified Communications Architects can advance their skills through the CCIE Collaboration certification.  This is an expert level certification that ensures increase in knowledge and experience of collaboration solutions interoperation and integration, configuration of the same, adhering to the problems of video, mobility and presence as the base for office collaborations solutions and troubleshooting in networks of a complex nature. Read on below to find some simple tips to ace the certification exam.
The CCIE Certification does not require professionals to have any other formal pre-requisites or undergo any training courses. The exam is divided into a written exam for qualification to the next testing level that is a corresponding hand-on lab exam. Your path to the certification will be easier if you have a job experience of at least 3-5 years before attempting the certification exam.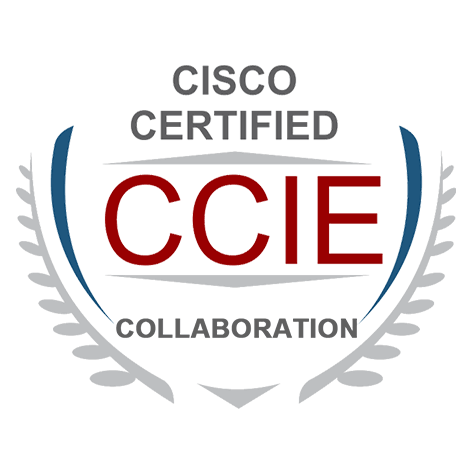 CCIE Collaboration Written Exam
This is a two hour, written exam that basically acts as test of your knowledge about the technologies and applications that make up any Cisco Enterprise Collaboration solution. If you clear this exam you are eligible to attend the practical laboratory exam.
CCIE Collaboration Lab Exam
This is a practical assessment of the theoretical knowledge gained through studying for the written exam. It is eight hours long and a measure of your ability to come up with an ideal collaboration solution within a set time. Within 18 months of passing the written exam you must attempt this lab exam, and three years after clearing the written exam is your time limit to clearing this lab exam, failing which you will be re-tested on the theoretical base through a written exam again.
Clearing the CCIE Collaboration Lab exam requires a lot of hard work and dedicated hours put in to master every aspect of the course to make it appear less difficult. Here are some tips to follow through your preparation process to ensure success in the final exam:-
1. Study from reliable books that have curated information like the Configuration Guides, Command References, and Configuration Examples found within Cisco's documentation.
2. Read about other technologies through several RFC's for a detailed study.
3. Spend many hours in the lab using the documentation to create different scenarios and find alternative solutions to all associated problems.
4. Once you are confident that you have a good grasp on all the technology found in the exam blueprint, take mock practice lab exams to gain control over your speed
5. Always practice against a clock, it will help you to reveal deficiencies in several areas that you may not have thought of before.indian matka
6. Understand the technologies thoroughly and fully in every excruciating detail to have a great shot in clearing the lab exam.
Koenig Solutions is one of the best resources you will find to get fully trained for the CCIE Collaboration Training program, and they offer the best resources to ace the CCIE Collaboration lab exam as well. Find these details as well as CISCO training opportunities at http://www.koenig-solutions.com/ and let us know if you have any queries in the comments below.