PHP is a server-side scripting language created in 1995 and was primarily designed for web development. It is also used as a general-purpose programming language. As per the records till January 2003, PHP was installed on more than 240 million websites and 2.1 million web servers. It was originally created by Rasmus Lerdorf in 1994 and the reference implementation of PHP is now produced by The PHP Group. PHP originally stood for 'Personal Home Page' but now it stands for 'PHP: Hypertext Preprocessor'.
In the present times, one of the most booming sector is that of the digital media consultancy and marketing. So more or less all the big names in the fields are opening a branch aiming towards prospering in this particular field.
From its very nascent stage, php development has indeed had a meaningful place in its relevant field. And there is an utter demand for this prospect which needs to be fulfilled by any company dealing with Web Designing or Digital Media business. And as for the level of progressiveness of the field, more and more companies are plunging into it everyday, ranging from the renowned conglomerates to the newer companies.
For the high demand of a skilled php developer it perfectly makes as a good career option. Since this is a very demanded profile of job this also includes a huge margin of competition. The candidates for this are specifically required to have prior experience in the relevant field with the total control on the skill sets needed by the employers.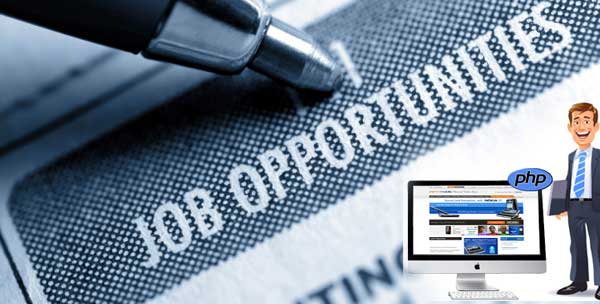 The topnotch companies in this field have even more specified demands and requirements which a candidate must meet to get employed by the company. One such opportunity is with a company named Capital Numbers Infotech Private Limited. Founded in 2012, this is an ISO 9001Certified company, rated by Dun-and-Bradstreet and is also a Google partner. Capital Numbers Infotech Private Limited is currently hiring for the designation of php developer jobs in Kolkata. For the selection of candidates by the company, they want the following attributes to be in the candidates in order to hire them:
The candidate should have an excellent command on PHP and MySQL using MVC Architecture-Good Knowledge of one or more open source technologies like Joomla, drupal, wordpress, smarty, magento along with Ajax, Jquery.-Strong knowledge of Javascript, HTML, XHTML, CSS, XML.
The candidate should have knowledge of web front-end development including HTML, DHTML, jQuery, JavaScript, AJAX, CSS, browser capability.
The candidate should have knowledge of one of the JavaScript libraries such as Angular, Backbone, Node, YUI.
They should have experience working with 3rd party APIs like Facebook, Twitter, Google, Payment Gateways, etc-Good object oriented and should possess the relevant database programming skills.
The candidate should have good Communication skills.
The candidate should have technical bent of mind.
The candidate should have problem solving, prioritizing tasks, multi tasking abilities.
The candidate should be able to understand and handle tasks independently.
The candidate should have the ability to work under pressure and meet deadlines.
Also the job description given by the company is:
The candidate should be able to understand the client requirements and functional specifications.
He or she should be proficient with designing, developing, maintaining and optimizing secure and scalable multi-tier web applications.
The candidate should be able to work closely with the architects to develop the best technical design and approach for new application development.
The candidate should be able to test the website and identify any technical problems and other hitches.