Study abroad programs are apparently expensive. According to statistics, charge of study overseas is presently estimated as one of the huge costs and long-term expenses, which often create a roadblock for attaining overseas study program for at least some students. But with some prior planning you can trim some costs of study abroad program without compromising on quality without much affecting lifestyle, safety, and comfort scale.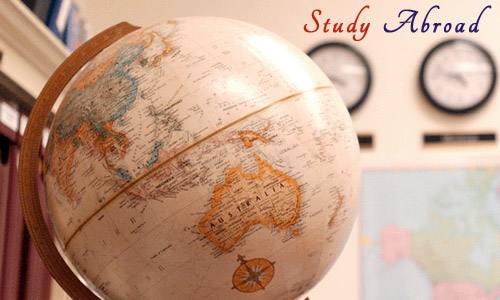 Be Flexible About Destination: Decide on Some Unique Study Center
Western Europe is commonly considered as the most popular study abroad destination but the study centers located in this territory are quite expensive in terms of expenditures. Instead, you may consider the alternatives of Western Europe in South America, Africa, and some places in Asia continent. Not only education quality and study programs are attractive here, the entire plan can be summed up under lower scale of expenses. Recently china has been emerged as an impressive hub of different competitive and comprehensive courses of advanced studies, which can be planned under low-budget cost. So think twice before you opt!
Procure International Student Status
It is easy to acquire the endorsement of international student. The eligibility criteria are your age and full time student status. You need to be 12 years or more to be eligible age wise and you should have your record of full time studentship under a government approved study course. The accreditation issues an identity card for the concerned student, which makes him eligible for enjoying discounts for purchasing different utility products and books internationally. Besides saving money, it creates a full proof for student status of the concerned student.
Try to get a Scholarship
Getting a scholarship helps a student like you to enjoy some advantages on study abroad expenses. It is a common observation that unbeaten destinations offer better scopes to get study abroad funding. Other than scholarships, study abroad companies often reserve some right to sponsor their candidates: you can check the options. Out of all options, FEA issued scholarship, The Boren Scholarship, Gilman scholarships are popular choices, which offer bigger awards for the students who can qualify for the same.
Try to Extract Time for doing Some Part Time Jobs
Study abroad program can be managed easily if the candidate can avail a work-study permit. There are different opportunities available but you have to search internet to know more about this facility. Also you need to streamline your study schedule in a way so that it should not collide with your service/job responsibility. If you can manage these issues and balance your study and job together, simultaneously, you will be able to manage your study abroad expense pretty smoothly.
Keep your Old Credit Card at Home
You may not be agreed to this idea because you have kept the credit card as a supplementary way to manage expense in your dire need. But there are some hidden dangers of incurring the load of extra expense on you by using your credit card.
Most domestic credit cards charge their card holders foreign exchange fee which may vary between 1-3% on your all overseas purchase through credit card. If you use the card subsequently for 6 months to 1 year, the total extra expense might be quite hefty on your total planned expenses.
In these situations, it is better for a student like you to get a credit card without exchange fees like BankAmericard Travel Rewards Credit Card; advantage to this new membership, you will be able to enjoy a win-win use situation in your foreign money managing plan.
Plan your Airfare Booking
You can avail some student's special discounts in airfare provided you can choose a specific flight offering you the discount. Moreover you can bag some discounts if
You book the flight early and get early bird price,
Book your flight on weekdays: weekend flight fare is all time high,
You can try to avail "Book Now Pay later" program where you can book the flight with a token amount with discount and later on pay the rest amount.
Live Like Locales
If you can adopt new lifestyle and can stay with a local family, you will be able to save extra money and trim gracefully your staying-cost in a foreign land.  Besides managing budget, this is an exciting way to extend your family even when you are out of your home, learn about new culture, and stay safe in an unknown atmosphere.
Try these tips for your study abroad program: we can bait fund handling will be a bit easier for sure.