From Westminster University to London College of Fashion, there are many great higher education establishments in London. If you are lucky enough to be enrolling as a student in one of the capital's universities, you will need to find student accommodation for your stay. Usually, people are under pressure to make a decision on accommodation quickly, as time is rarely on your side when planning university life. However, this can lead to mistakes, and you certainly don't want to end up in accommodation that you don't enjoy. Keeping that in mind, in this post we are going to take a look at the biggest mistakes made when choosing student accommodation in London, so you can avoid them.
Not doing enough research – Of course, you are under pressure and you want to make sure you find yourself somewhere to stay, yet London is a huge place and it is made up of many different areas, so you need to research with care. Not only do you need to look up the areas, but also once you have found accommodation you are interested in, you should do a bit of digging online to find reviews. Gathering some information about the landlord can be useful as well, as you don't want someone that has caused issues for previous tenants.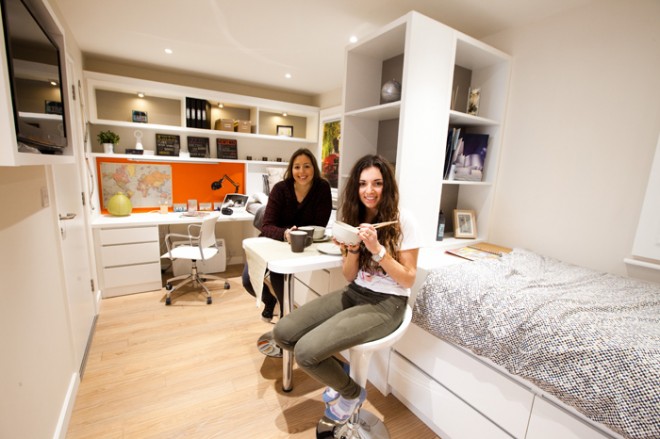 Choosing accommodation far away from a tube station – It is easy to get around in London, so long as you are near a tube station. London has an impressive underground system, allowing you to get from A to B in a quick and easy manner. However, if you are situated within a thirty-minute walk from the nearest tube station, you are going to find life very frustrating. Driving in London isn't easy, and, there is every chance that you may not drive yet or your license may not be valid in England. The tube is the best way to travel, and thus you should always consider how close you are to a station when looking for accommodation.
Not budgeting correctly – As a student, life is expensive. There are many different things you need to take into account – from the cost of textbooks, to university fees, to general living costs, to money for socialising. It is advisable to sit down and draw up a financial plan. You need to determine how much you can really afford to spend on accommodation. The last thing you want to do is splash too much cash on expensive accommodation and find yourself sitting indoors for your entire university experience.
Opting for accommodation without bills included – Last but not least, when it comes to student accommodation in London, you really ought to consider going for a property that has some bills included, whether this is Wi-Fi, council tax or something different. It can lessen the pressure and make budgeting a lot easier. This is something a lot of people don't think about, especially those who currently live at home with their parents. It is quite easy to forget that you are going to have a lot of bills to pay, so this is certainly something you need to factor in.