Certain challenges from studying in traditional colleges and universities, such as course shortages and higher tuition, have paved the way to the growth in popularity of online courses as an alternative route for education. According to the Online College Students 2012: Comprehensive Data on Demands and Preferences report, almost three million students were enrolled in fully online degree programs and six million were taking at least one online course as part of their degree program.
Another factor fueling the growth of online learning is its constantly improving reputation. While there has been a lot of skepticism towards online courses initially, this negative reception eventually died out as more and more people have attested that online learning is equally effective as classroom education. At this point, there is really no reason for educators and experts not to create online courses and training websites and use this technology to spread knowledge in a manner that is convenient to their students.
Here are five main advantages of online learning and why student comprising of undergraduates and working professionals prefer this mode of education over traditional schools and training classes.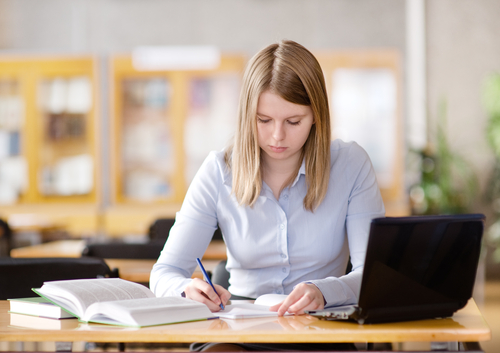 Flexibility
A lot of people find that participating in online courses allows the flexibility they need, so they are able to work at any assigned shift and study from home before or after their work schedules. Those who spend a lot of time travelling to work find this arrangement very beneficial to them as they will no longer have to miss their classes or completely forego their education.
Course Availability
Online learning also allows people to enroll in certain courses that are not available in their local colleges and universities. This becomes valuable to people who would like to learn certain crafts that may require them to travel to another location that offers the course.
Accessibility
Educators teaching online courses are also more accessible through email, so students no longer have to wait until a teacher's office hours which may not suit their schedules. There are no missed lectures as these can be watched at the students' convenient time. If they need to review, they can easily watch these lectures again, as well as review notes and other online resources.
Digital Media
Everything that needs to be read are online, so there is no more need to carry huge books while going to school. And with smartphones and tablets providing access to websites and apps, it is now possible to "attend a class" immediately upon waking up or while resting in bed after a long day at work.
Improved Computer Skills
Taking online courses also improves the students' computer knowledge and skills, which are highly important in today's global economy. Navigating the course online and coordinating with their teachers via email and other communication channels, the students are trained and made comfortable using these technologies which they will most likely uses in the future, as they look for jobs and get interviewed via Skype video calls.
With the many advantages in online learning, education is now made more accessible to a greater amount of individuals who no longer have to sacrifice their work or other obligations in order to acquire education.
Michelle Rubio has been working with SMEs across the United States, Canada, Australia and the UK for the last five years. She is a highly-experienced blogger and SEO copywriter. You can see more of her works and experiences in her LinkedIn profile.