Building a career wardrobe from scratch may seem tough, especially when you've just started working and don't have a load of cash to buy the right clothes. However, good clothes don't always come expensive, and not all expensive clothes are perfect for you!
Career and business dressing isn't that difficult to comprehend either, but if you're worried about making an impression at work, you've come to the right place. Read on for some tips on shopping and dressing right!
Know the Dress Code
The first step to shopping for office wear or dressing appropriately for work is knowing the dress code of your workplace. Your company might have a formal dress code or a casual dress code, according to which you'll have to dress. You'll also have to dress keeping your designation in mind- if you're hired in a managerial position, you'll have to be dressed more conservatively than the interns!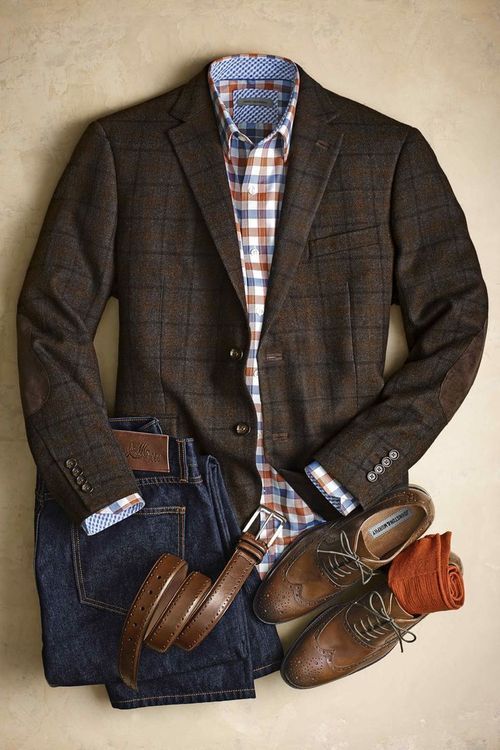 Note how the bosses and other employees are dressed when you go for interviews and orientation sessions. If you're not sure about the dress code, ask someone from the HR department.
Casual Does Not Mean Sloppy
Even if your company allows business casual wear, never resort to wearing slouchy jeans, shorts, and polo t-shirts to work. Open-toed sandals and sports shoes are a strict no-no too, so refrain from purchasing such items for work.
Additionally, everything you wear to office should fit you perfectly. Wearing under- or over-sized clothes won't make you look professional, so try on clothes and shoes before purchasing them to make sure.
Ready-made garments like suits, shirts, and trousers may not fit all body types flawlessly. Simply buy clothes off the rack and get them altered at the store or head to a tailor who you know can do a good job.
Alternatively, you can get clothes tailored- wearing custom suits or trousers is sure to give you an edge!
Get the Basics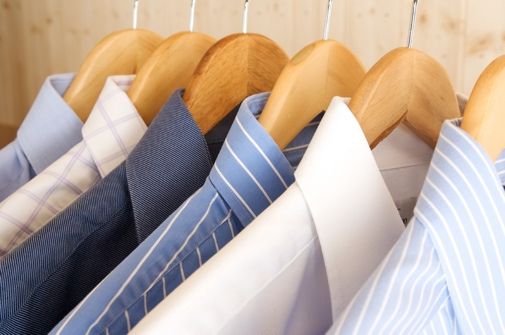 You don't need 14 different suits or 14 pairs of trousers and 14 shirts to rotate your wardrobe fortnightly. If you just have some basics in your closet, you'll be able to create a different outfit effortlessly.
Here are some basics you should have:
A couple of complete suits in black, dark navy, or gray will make you look business-like. What's more, these colors go well with almost anything. If you're ready to spend some more on suits, buy a pinstripe one.
A couple of dark jeans if they are okay to be worn at work.
3-4 pairs of dress trousers in solid colors.
A couple of blazers in neutral colors that you can mix and match with your dress trousers. Remember that you should never wear a pair of pants with a blazer that matches exactly in color to it.
3-4 solid-colored dress shirts that you can wear with your suits and trousers. Keep a couple of white shirts in your closet too. If you're experimental, and your budget and office dress code allows it, pick one or two striped shirts to add interest to your wardrobe.
2-3 different ties to add color to your wardrobe. Pick solid-colored ones for versatility or patterned ones if you like. If buying patterned ties, keep colors to a minimal, and refrain from purchasing ties that are too wild or those with cartoon characters.
One or two tie bars.
A pair of classic black shoes as they will pair well with your wardrobe essentials. Choose lace-ups or a pair with details to make you stand out for the crowd. If you can afford another pair, go for a pair of oxblood or tan shoes.
Belts that match with your shoes.
3 pairs of socks in neutral colors.
Aim for Quality
Even if you're on a budget, never think quantity over quality. While quality clothes and shoes will cost you more, they will last long and will also look a lot better than items that are too cheap.
This doesn't mean you don't buy anything from the sales section; you're sure to find good stuff there. However, you'll have to look carefully at the seams, buttons, and other areas to make sure the items are worth buying.
Conclusion
As you're on a budget, building your career wardrobe from scratch will require you to be very patient- there'll be a lot of things you'll want to purchase but might not be able to. You'll also need to go over all items you intend to purchase with a fine eye so you're only buying the best.
With the tips given here, you now know how to build your career or business wardrobe, so don't let your limited budget upset you! Just dress the right way, and make an impression at work; things sure are going to change for the better!
Author: Nicola Reynor is a passionate blogger who loves to blog about fashion, beauty, travel, health, fitness, wedding and lifestyle trends. When in leisure time, she prefers to spend time in traveling with friends and family. You can find more about her at Nicola+