Have you always dreamt of working from home? No boss breathing down your back, no leaving home early so that you can reach office on time? Well your dream can come true if you opt for work from home opportunities. If you like to have work flexibility and deadlines are not meant for you, then this might be the perfect opportunity for you.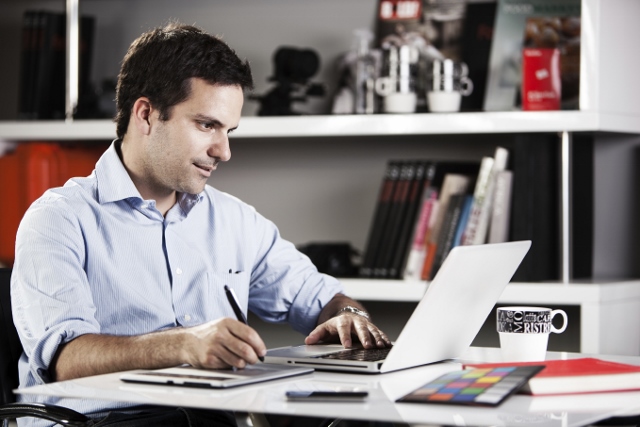 Take Time Looking for the Right Opportunity
While surfing the net, you might come across many advertisements promising good money for work from home jobs. Though this might look tempting, how can you be assured that this is truly genuine and not some scam? Here is where you need to be patient. Like in the case of any regular 9 – 5 job, you need to see whether the job profile suits you.
Gather as much as information possible to know the credibility of the company you wish to work for. You simply do not want to waste your precious time and money working for a scam company. Learn about the different types of work from home jobs available and take your time researching on them.
If you have friends and colleagues who are into similar fields, you can always take their advice and choose the right job. Take the help of social networking sites for job opportunities. There might be something out there that might just be perfect for you.
In India, there are many people, who prefer to work from home rather than opt for a 9 – 5 job. The best place to find home based jobs in India is through social networks. The benefits of such portals include:
It gives you various options to choose from
You can narrow down your search options and find the best jobs
A simple registration and you can get the latest updates on jobs at your fingertips
Ensure that at the time of applying, give only relevant details about yourself such as your name, previous work experience and contact details.
Keep the Least Expectations
If you think that the pay package would be fancy, think again. You cannot have the cake and eat it too. Depending on the job you have applied for, the package might differ. If you have opted for medical transcription job, you might have to work in shifts, depending on your client and the package they are offering.
Secondly, it might not be necessary that you might be called down for an interview. Some companies might even hire you and delegate the work to you through mails, messages or even chatting sessions. So, you might need to upgrade your mobile network or internet connection to be as accessible as possible.
Hard work is the Key to Success
No matter what work you do, you need to give it your 100%. You cannot half-heartedly work and expected to get appreciated for your efforts.
You need to give yourself a designated time to complete your work. Keep your breaks to a minimum. Finish your work on time. You have all the time in the world to make time for yourself.
Conclusion
Getting the right work from home job might take time, sometimes leaving you frustrated. Take it in stride and do not give up.