Alberta is Canada's second most corporate province. Read more on the highest paying jobs in Calgary, a city within the same province….
Calgary is a Canadiancity 80 miles west of Toronto. In terms of population, it is the highest ranking in Alberta and third highest countrywide. At present, Calgary has a much diversified economy. This came after the global oil prices went a record low in the early 1980's. It should be noted that for a long time Canada's economy was petroleum based. This only changed in the late 1980's. After the diversification, the economy is on a success trail.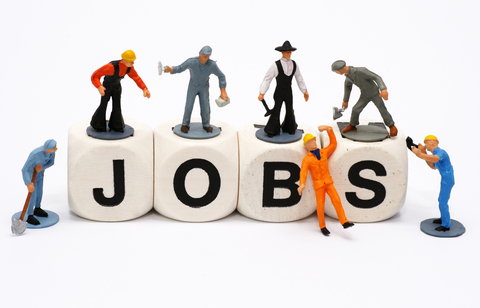 Trends in Job Creation
Statistics Canada has projected that the country's economy is set to improve this year compared to last year. Right a head of the pack will be Alberta. At 3.5%, this Canadian province will record the highest number of new jobs created.
The city of Calgary is projected to record the highest number of new jobs; no wonder it attracts a massive number of foreign nationals and job seekers. According to the Royal Bank of Canada, Calgary is the city to watch, not only this year, but throughout the decade. With a population estimate of 1.1 million, according to 2011 census report, the city has an incredible entrepreneurial spirit. In fact, it has the largest number of people operating their own businesses in Canada. So, in terms of jobs and job creation, it is ahead of the rest.
Well-paying Professions in Calgary
Alberta has the second highest number of corporates in Canada. Most of these are located in the city of Calgary. Some of the best paying professions that are also in high demand here include:
Engineering
Physicists
Physicians
Airline pilots
Engineering
Most offers for jobs in Calgary are in the field of engineering. Not just all engineers are needed. Just a few. Check out this quick list:
Chemical engineers,
Petroleum engineers
Mining engineers
Mechanical engineers
So if you intend to pursue engineering and still appeal to the market in Calgary, you better choose wisely.
Physicists
These professionals work closely with engineers. Physicists in Calgary are in high demand in the petroleum industry. Because Calgary's economy is still run largely on petroleum, these experts are among the highest paid in the city.
Physicians
These are health professionals. Hope you don't confuse them with physicists. Physicians come in two categories; specialist or family. Both are critical to livelihoods in the city of Calgary. Of all the enlisted professions, this is the highest paying of all.
Airline Pilots
Pilots in Calgary are paid on an hourly, weekly or even monthly basis. It all depends on the company. Some of the best paying airlines in Calgary include:
Lufthansa
British Airways
KLM
The above mentioned are among the best paying professions in the city of Calgary. The list might be subject to change from time to time depending on the latest statistics. Calgary is today among the most trending Canadian employment hotbeds. You have the right support documents, experience and expertise then you are good to go! There are plenty employment opportunities for individuals seeking high paying jobs in Calgary.