Retirement is a time many people either look forward to or dread, depending on their financial circumstance. In Australia, many people choose to retire when they become eligible for the age pension, which is currently 65 years old. However, that will change in due course. In 2017, the eligible age for the age pension will rise to 65½ years old for people born within 1 July 1952 to 31 December 1953; 66 years old for people born within 1 January 1954 to 30 June 1955; 66½ years old for people born within 1 July 1955 to 31 December 1956; and 67 years old for people born from 1 January 1957 onwards. However, if the Liberal Government wins the election next year, they plan to further increase the age pension to 70 years old for people born after December 1965.
What all this means is that Australians will have to choose whether to remain in the workforce for longer or retire earlier but fend for themselves until they are eligible for the age pension. Either way, the cards seem to be stacked against older Australians. For those that have to stay in the workforce longer, there is the issue of competing with younger candidates with the same or higher qualifications for the same jobs. Recruitment agencies Melbourne can ensure that your resume reaches as many prospective employers as possible as well as find you the best employer match.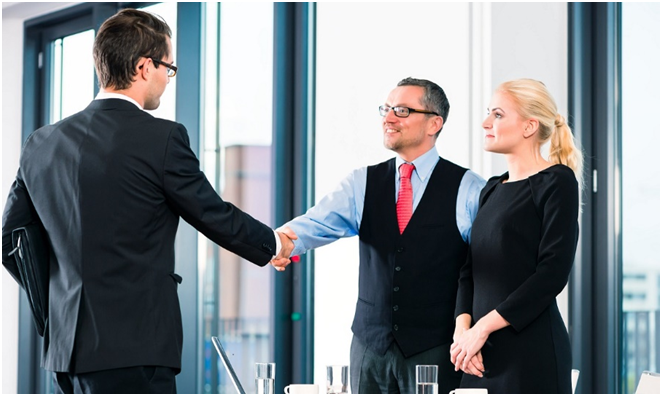 Services Provided by Recruitment Agencies
Recruitment agencies provide services to employers as well as to job seekers. Their services to job seekers include:
meeting with job seekers to review their resumes;
performing career analysis to determine job seekers' goals and determine the best job opportunities for them;
helping job seekers to connect with companies in the appropriate field;
partnering with job seekers to help achieve their goals and objectives;
help job seekers tap into the staffing consultant's knowledge in their area of expertise;
helping job seekers find contract work, contract-to-hire or permanent positions. Recruitment agencies are experts in the Australian job market, so they are the best people to partner in your search for a job.
Other Services Provided by Recruitment Agencies
Recruitment agencies do more than just helping job seekers find the right jobs for their skills, training and expertise. They also provide services to employers,such as:
providing employers with efficient, immediate and effective staffing solutions;
determining cost-effective solutions for employer's short and long-term objectives;
helping employers find replacement, part-time or full-time employees and outsourced personnel at short notice;
helping employers hire full-time employees without spending a lot of time on advertising, screening, proficiency testing and interviewing;
assisting employers through consultation.
Recruitment agencies have consultants that are knowledgeable in different industries (e.g. Administration, Manufacturing, Construction, Transport and Logistics, Food Processing and FMCG. Executive/Management, Warehousing, Retail and Hospitality), so they can help employers find the right employee with the right skills. Using a recruitment agency saves the employer time because they put candidates through an extensive screening process which includes assessing their job skills, checking their prior work history and work attendance, checking that they can work in Australia. This gives the employer peace of mind that the shortlisted candidates are suitably qualified according to the employer's expectations and, therefore, frees the employer to focus fully on their business.
Payroll Services
Some recruitment agencies also provide outsourced payroll services; whereby companies can hire these recruitment agencies to administer their payroll functions (e.g. registration of employee, payroll matters, weekly or fortnight pay-runs, superannuation, payroll tax, work cover management, group certificates, industrial relations compliance, pay advice, electronic time sheeting). Thus, saving the company time and money in processing their own payroll, which means they can put the extra time and effort into their business and have full control of their employees.
With these services, recruitment agencies certainly do more today than decades ago. No matter if you are a job seeker or employer today, it is a good idea to partner with a good recruitment agency to help you kick start or maintain your business or career. Just because the eligible age for the age pension has increased and you have to delay retirement and stay in employment longer isn't the end of the world thanks to the services provided by these recruitment agencies.