If you are hoping to make a move into a more inspiring role or deciding which industry you want to make a career in, sector growth is an important topic to consider. A move to a new sector should be the start of a long and gratifying career, so it's worth thinking carefully about which industries will continue to grow rather than shrink in the years to come. There are plenty of great recruitment agencies in London that can help you decide the right industry for you.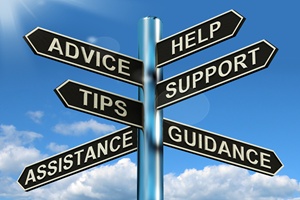 The top five sectors for growth in the UK are:
Information Technology
Technology makes the world go round, and as more and more industries become reliant on computers and the internet, the IT sector continues to grow. There are ever more new, start-up and established companies developing hardware and software technology for individuals or organisations to use, and the increase in technology within the workplace creates more in-house tech positions within companies across every industry. Whether you would prefer to go into software development or IT support, there are more and more roles opening up within the industry for you to explore.
Healthcare
There is always a demand for healthcare workers, and the UK's ageing population is only increasing that. The NHS is suffering a huge shortage of skilled workers: more nurses, doctors and healthcare professionals are required to close the gap between supply and demand. There is also a high demand for social-care workers and community-based practitioners.
Construction
There has been a huge drive recently to provide more housing to a younger generation, and both private and public money is being poured into the construction of huge and smaller-scale projects. While the demand for more housing is increasing, the UK has seen a skills shortage, with not enough workers available to meet the demand for them. A growth in construction also leads to a demand for more fixtures, fittings, plumbing, electrics, white goods and more.
Financial Services
London's financial sector continues to be one of the biggest and most influential in the world. The huge number of roles within the sector ensures that there is plenty of space in the industry for many more people with a variety of skills. Marketing and communications specialists, who are able to sell financial services and products, are in particularly high demand within the industry.
Engineering
Engineers have a role in almost every industry, from architecture and construction to medicine and IT. A large proportion of currently working engineers are likely to retire within the next 10 years, and many recent graduates are being tempted abroad, which is creating a concerning situation for the industry in the short term. Skilled and experienced engineers with a multi-disciplinary background are in high demand.
Consulting with one of the many recruitment agencies in London will help you decide the next step on the path to your new career. Best of luck in your search.