Talk about the most rapidly developing nations in the Middle East and Kuwait for sure would be somewhere on the top to watch over. A country that has been thriving on its oil and gas sector majorly, Kuwait has witnessed a number of investments in terms of foreign capital and manpower on various economic fronts. Pay packages that are going sky high and growth prospects that just don't seem to diminish anytime in the future, this country holds immense potential for you to make it big in the corporate arena, be it any field you choose.
However, getting adapted to the hiring environments and employer preferences stands significant in terms of knowing all that you can about Kuwait as well. Expatriates have been a major chunk of the working population here, but would that alone work in your favor? Obviously not!
You need to be well-prepared, spot-on on your research and excellent at understanding the industry pertinent challenges here. Seems like a lot, isn't it?
Mentioned below are few tips that will help you score an entry level job in Kuwait. Adhere to these and you will surely find the right opportunity to start with.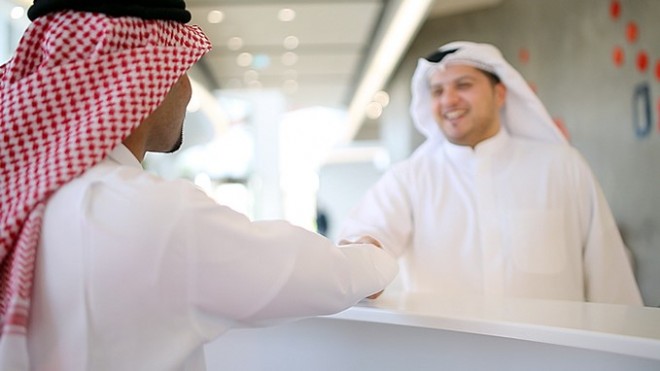 The Right Industries to Make a Run for
Although the industry has seen soaring rates of foreign capital invested by global leaders, oil and gas still remains as the single largest economic sector in the country. Being the third largest oil producer in the Middle East after Saudi Arabia and Iraq, chances are high that you would find it comparatively easier to schedule job interviews in this field. Apart from this, sectors like petrochemical, banking and finance, telecommunication and real estate have been quite actively hiring during 2015. No matter how high or low the oil rates might waver, there will always be jobs in these. Trying a hand at some Kuwaiti corporation post choosing one of the aforementioned field won't be a bad idea!
Research About the Country
Just like any other job destination, Kuwait too has its own set of social conventions and work etiquette to follow. Right from the most modest way of dressing, to a specific way of greeting (Salam alaykum), there is a lot you need to catch up with. All that will help is ample research about the country and working on your Arabic skills as well. Surely, that will count as an add-on in front of your Kuwaiti employer, considering that it's your first job in Kuwait.
Social Media is the Key
Prior to being on your flight to Kuwait, keeping all your options sorted and knowing all that you need to chase stands imperative as well. Well, you definitely have an alternative that works throughout the globe – social media!
Set up google alerts, join communities on Facebook and start following Kuwaiti industry leaders from your field on Twitter. Not only this, but being an active participant in communities and groups for various discussions held would get you in the spot light as well. It helps you to lay a foundation for a network you are about to build in this exotic country.
Get to Know the Legal System Better
The key to making a professional life in any Gulf country would be to understand the legal system thoroughly. Right from knowing the sponsorship rules for an expat employee, to the clauses of termination prevalent amongst Kuwaiti employers, make sure you tap the laws relating to your employment in the best way you can.
It's really a simple deal top score your first job in a country as opportune as Kuwait. Your approach and the way to go about each step is all that's going to count in the end. So go for it, because you can!
Author Bio: Anshuman Kukreti is a professional writer and a keen follower of the global job market. An engineer by qualification and an artist at heart, he writes on various topics related to employment across the Gulf. Reach him @ LinkedIn, Twitter and Google+.