After completing graduation with competitive marks you should get focused towards building a bright professional career. To make it happen, the foremost step should be to create an effective resume. Honestly, thousands of fresh graduates apply for jobs each day, but only a few of them send well-crafted professional resumes to recruiters. It is easy for me to say because I have been serving as a HR professional for quite some time.
Whether you are a newbie or experienced professional, sending a delightful resume to captivate the attention of recruiters is essential. Only this way, you can improve the chances of getting shortlisted. Therefore, I have decided to narrow down some effective dos and don'ts of writing a marvelous resume. After follow the below mentioned steps, I am pretty sure that you will help yourself stand out of the competition.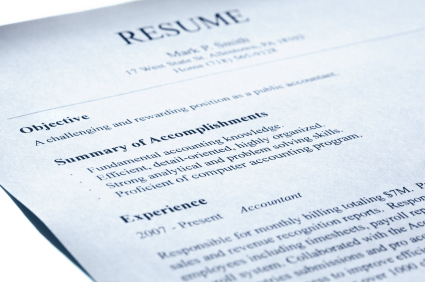 Make Sure to Start with An Eye-Catching Objective
When making a resume, it is extremely essential for you to come up with an appealing objective. For this, you need to be honest. Yes, majority of candidates follow a copy pasting approach to make their objectives different from others. But, you should never adopt this unprofessional approach.  Instead, define your objective with the help of convincing sentences.
However, don't use more than two to three short sentences to write your objective. It is because recruiters usually don't have enough time to read lengthy paragraphs. All they want to see is relevant data in a precise way.
Avoid Using Casual Language
The type of language you are using in resume matters a lot. Resume is a legit source that represents your attributes, skills and strengths to the recruiting panel. If you are using casual language with lots of emoticons and jokes, then recruiters won't mind ignoring your resume. The reason is quite obvious any company's recruitment panel wants to see the skills and capabilities of an applicant. And for this, such a panel doesn't want candidates to use conventional tone for impressing them.
So, if you have been making this huge mistake, then it is a time to revamp your resume writing strategy for tremendous outcomes.
Highlight Your Personal LinkedIn Account on the Top
There are a very few candidates who know the importance of LinkedIn and what benefits it can offer to a job seeker. LinkedIn is an astonishing platform that helps recruiters to see a candidate's skills in a broader way. Therefore, you should not hesitate to highlight your LinkedIn's profile link on the top of resume right beside your personal information.
With this, HR department will take a close look at your LinkedIn's profile and activities you do there. Trust me this strategy will work for you in an amazing way.
Don't Use Paragraphs to Display Your Skills
If you want to stand your resume out of the competition, you need to define all your skills in bullet points. This way, a recruiter will not have to go through the entire resume to find what you are capable of.
About Writer: Steve Broke is a Senior Professor at a university in New Orleans. He helps students in writing Finest Assignments for college and university. When not working, he likes to play soccer.