A Content management system is designed to make the publishing and editing of web content more easy and hassle free. This system allows website owners to change the content of their portal whenever they want. Even people with no prior knowledge of HTML programming and coding, can also upload the desired content to the website in a less time consuming manner. Besides this, the CMS software also keeps track of all the content uploaded on the website.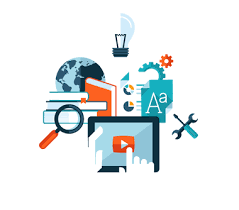 Whether it is simple text, photos, music, video or any document, the greatest advantage of the CMS system is that it requires little skill or knowledge to manage the website. School websites come under the category of dynamic websites, which means the content on these websites keeps on changing. From time to time, new information is uploaded on school portals to keep the students, parents, media, potential staff informed about the ongoing activities.
Web developers have designed a separate Content management system for schools, which is easy to use. With the help of these CMS Systems, school management can upload information at any point of time and that without the help of the webmaster. CMS has completely simplified the process of content management and has allowed people to maintain their website the way they want it. By using these cutting edge tools you can make your school website more interactive and easy to navigate.
It's a good idea to hire a firm which has a good amount of experience in web development. The benefit of hiring experts is that they will provide you with the high quality services that will be powered by cutting edge tools and technology. Make sure that the company has enough resources to meet all your requirements. Before zeroing in on any firm it will be good that you do proper market research. Beside this you can also go through their client list and the work portfolio which will give a brief about the type of services which they provide. Along with that you can also read client testimonials which will help you in getting more insight regarding the quality of service they offer.
You can schedule a face to face meeting with firm's executive, to whom you can explain all your requirements, and if they meet your demands and fit in your budget bracket then you can hire them.