Medical coding is a well accepted career opportunity in the recent medical world. Along with increasing popularity, the numbers of professionals are also growing fast. But this career opportunity needs some training that will make them able for this. AAPC is the organization which organizes this training to offer you the bright career. Numerous candidates are trying for this certification exam. So, if you are interested in this, you have to go through some preparations. AAPC practice test is one of them. You should prepare for this with great labor as you have to beat numerous candidates.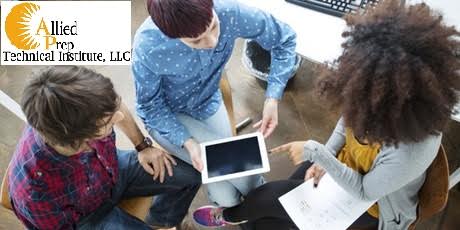 What is AAPC?
"American Academy of Professional Coder" commonly known as AAPC is a foundation which was founded in 1988 to provide proper education and professional certificate to the medical coders. This is a standard organization which has grown to over 155,000 members worldwide and along with this they offer 32 certification programs which have great value to the entire business site of healthcare.
Benefits of Online Practice Exam:
For this program you have to prepare through online tests that will be available though some institutes where training for entrance is organized. If you are really ready for this online test you should motivate yourself properly and should not underestimate this process. The chances of passing on your first try may get boosted by these methods: get familiar with the format and questions along with time constraint of the exam. This online practice exam can offer you:
Unlimited retakes: you can take the exam as many times as you want
Quick feedback: this will show you all incorrect answers along with rectifications
Proper exam content: this meets the same difficulty level as the main exam.
Readiness measure: this is an indication of your preparation for the real exam
Preparation for Certification Program:
There are abundant ways to get ready for an AAPC certification program. You have to select from classroom training or online training. There are online courses, study guide books and online practice exams available. Beginning coders need to know the medical terminology and anatomy before starting any medical coding or billing program. The candidates who are already in this job and have secured more experience in this might only need a study guide. All future certification exam takers will advantages from AAPC's online practice exams, which are settled by the same people that created the certification examinations and replicate the format, level of difficulty, and time constraints of the actual certification exam.
Need of a Perfect Institute:
But this is crucial to select the institute where this training for online test is properly done. You should consider their experience along with their teaching ability. The goal of a good institute should be to make the coders to be ready for their job. So, you efficiency will depend on them largely. This is must to consider that whether they have the proper technical support to conduct AAPC practice test online. If you want to have a bright career of medical coding, select the best source to train you.