Phoenix, AZ offers an array of options for your getaway. From the high end shops of Scottsdale to the bustling downtown Phoenix area, you are bound to find exactly what you are looking for when you visit this beautiful city. But before booking your stay in sunny Phoenix, AZ, make sure you take a look at what this sprawling city in the desert has to offer.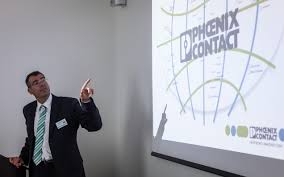 Whether you have come here to explore the desert or the mountains, or if you plan on attending a baseball game of the former Major League Baseball World Series champion Arizona Diamondbacks; or perhaps you've come to attend an Arizona Cardinals game, there are plenty of activities for you to discover that will keep you occupied during your stay. Downtown offers you your best choice if staying in close proximity to museums and performing arts venues is important, and with mass transit readily available to the airport just 5 minutes to the east, this might just be the ideal location for your stay.
Just 25 minutes northwest of downtown you will discover lovely Scottsdale, AZ. Experience Arizona's cool desert nights in Scottsdale with its bustling nightclub scene. Also be sure to check out the dining in Scottsdale as some of not only Arizona's, but the countries most highly rated restaurants are located here. A foodie's paradise! Be prepared to pay a bit more in Scottsdale, as it is a bit pricier than the rest of surrounding Phoenix. Camelback Mountain is in close proximity to Scottsdale and offers plenty of options from dining, to family entertainment, to outdoor activities. Tempe, AZ is home to the University of Arizona Wildcats and it might be worth checking out. If you like the relaxed, laid back vibe of college towns than Tempe is the place for you. With affordable food and drink, Tempe offers a ton of value in this desert metropolis.
Now that you know a little bit about the greater Phoenix area, hopefully you can now start to determine where it is exactly that you would like to stay while visiting. There are plenty of high end hotels for the traveler who seeks only the finest ambiance, or RV parks where you can hook up your Winnebago for a nominal fee. Moderate to low priced hotel rooms are also widely available throughout the city. Nightly vacation rentals can also be found in abundance in residential neighborhoods if you looking for something along those lines.
Now that you are armed with the knowledge this should help you to determine where is the best place for you to stay during your visit to Phoenix, Az. Enjoy your trip!