Summer is closing in and you know what that means? If "fun in the sun" was your answer, we hate to break it to you. What you should be doing is looking out for a place to intern.
It may sound like a real buzzkill, but it will help you a lot in the long run. Since there is no school work to bog you down, you can use your summer break to this advantage.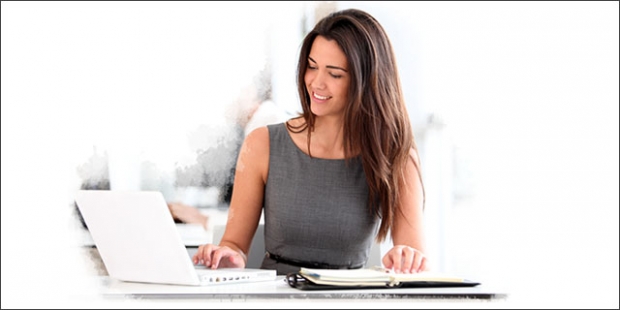 Be warned that internship is now a competitive thing and the hiring department means business. Should you lag behind the competition even the slightest, it will benefit the other applicants.
Just so you stay clear of the thin ice in your path and be wary of the following common mistakes:
Being Late To Apply
Do yourself a favor by not being late to apply. Go and visit your career services center or campus internship at least 4-6 months in advance. They can provide you with the most relevant resources to secure the best internships that match your skills.
Complaining About Small Tasks
When you walk in, you are a newbie. Since nobody who knows you, you have to create the right impression with your proper demeanor. So don't think that you're any superior to others.
Remember that you are just starting up. It will take time and efforts before you could make an impact to your superiors. But first, you must be patient and work hard to get there. Therefore, you must do your best in every task no matter how small or menial the task is.
Procrastinate During the Work Hours
If your boss catches you procrastinating, such as playing with your phone, it could be drastic to your internship. Such an attitude reflects you as an irresponsible person and shows that you are not serious in work.
In addition, it also shows that you do not value the time of your company and this can cause serious trouble to your job.
Applying for A Wrong Internship
Never apply for an internship before you can completely understand the requirements of the job. This is a blunder that can waste your time and damage your career in the long run.
Therefore, it is important to go through the job description prior to applying for an internship and make sure that it precisely matches your academic profile.
Ignoring Advice or Instructions
You may find some of the things that your boss wants you to do to be annoying, but in the end, you have to give in to the fact that they have been doing this for a long time. They may know more about things that you do not. So in the end, you must give in to what they say, it could help to build you up.
Wearing the Wrong Outfit
If you think you can wear casual attire or anything else that is too common, you can forget it. Business casual is your new color and theme from now on. You can even call your hiring manager or HR to determine the company's dress code policy. Be sure to get this done before you start working with them.
Asking Too Many Questions
We get it; you're new, but that doesn't mean you bother your boss every 10 minutes and shoot them with a barrage of questions right away. Take a moment to think about how you can get some of the answers to your problems on your own. This will boost your level of confidence in problem solving.
Taking Criticism Personally
For interns, sometimes when you think you did a good job your boss will critique your work quite harshly. You may be lacking, but then again, you're there to learn. Don't take those words from your boss as someone who's trying to bully you, but as someone who is shaping you for better things.
In the end, a rookie only knows so much but has the potential to learn and do much more.
Author Bio
Kendall works at Dissertation Help firm as a career counselor. She is also active on blogging platform and she uses this as a medium to voice her opinions on student's life, college affairs, and career. You can follow her on social media accounts Facebook | Twitter | Google+.