If you have decided to pursue an MBA, you've probably thought about this already.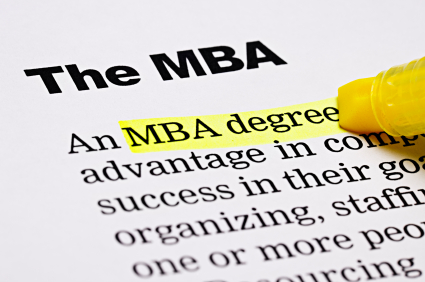 Which one would be better suited to you – the two years standard MBA program or the packed one year MBA course?
The general observation so far has been similar salary packages for a student who have done the two years as well as the one year MBA course. This means that the Return on Investment is faster in the case of one-year programs.
Apart from that, other factors that make the one year program more desirable are the lesser tuition fees involved and that you don't have to invest your time in being a full-time student for a longer period of time.
If you have your career goals clearly laid out for you and you don't wish to dilly dally, then the one year MBA program would be the best choice for you compared to the two years one.
Why study in Italy?
Let us analyze the general reasons first before getting into the specifics. Italy is the country that is famous for its rich culture, fine food, happening nightlife and beautiful art and architecture.
If you get excited at the idea of time travel, then no other country will excite you as much as Italy. After all, where else will you easily transition from the ancient history to some of the most metropolitan cities of the world and vice versa?!
Whether you love exploring history or get attracted to glamorous lifestyles, Italy has something for everybody!
Getting more specific now, doing your one year MBA program in Italy can be a wonderful opportunity. The country is home to some of the best brands and companies in the world and getting a job stint in one of these places will give your career that jump-start that you have been looking out for!
If you haven't given Italy a thought as your one year MBA program destination, then now would certainly be a good time to start.
Are there good universities in Italy?
Do you really think we would have suggested Italy as a destination just like that? The country is home to some of the best universities in the world that are older than you can probably imagine.
There are some, like the Bologna University that was established way back in 1088 and even today ranks as one of the best universities in the world! Given the stellar reputation that the university enjoys, doing your one year MBA from this university will make the companies scramble to hire you while you get to choose the best offer from the several ones that you would have received!
An excellent faculty, some famous courses with the instruction medium being English and a student friendly atmosphere – what more could you possibly need?!
A favorable destination for MBA aspirants
Here is what you would love:
– Less time involved to complete your course;
– Lower tuition fees and a friendly environment;
– Helpful faculties;
– Beautiful locations and excellent job opportunities.
If you have decided to pursue the one-year MBA course, then you know where you should be heading. One year MBA programs might just be what you need to take the next step in your career!