If you have been appreciated for designing a space, maybe your bedroom, study, etc. or you're frequently complimented on your sense of design and style, then you perhaps have great competence for Interior Designing. However, a career in this creative profession is not just limited to beautifying a space. It rather includes an in-depth understanding of various design elements as well as materials.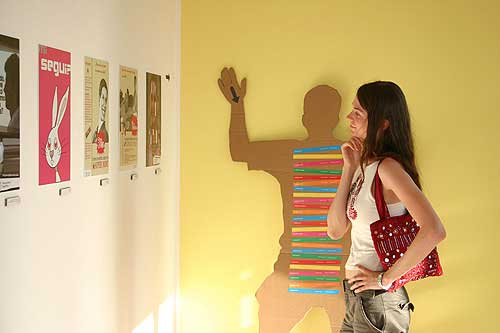 You must have an eye-for-detail, an appreciation for the trending fashion in living space, and you should be able to identify the connection and contrast between materials and colors,their nature,and how they react in a particular environment, only then, an interior design course might be right for you.
Interior design courses prepare designers for different spaces; and with more specializations being introduced, aspirants have a gamut of career options to choose from. The major job profiles open for interior design graduates are:
Responsible for planning interior spaces, electrical circuits, ventilation, and installations; from drainage and water supply to air-conditioning and heating systems, an interior designer has to work on the basis of technical knowledge of a building and its structure. They also prepare layouts, floor plans, elevations,and sometimes also sample models. They have to keep themselves updated with the latest materials and products in the market.
Unlike interior designers, decorators are less concerned with the technicalities of the building structure. They advise space owners on the use of colors, fabrics, textures,and decorative materials around the place. They also look out for the required light effects, furniture placement, and other elements that help create an attractive and functional interior.
Theatre and set designers
Set designers work on the conventional stage decor for film and TV sets. They plan the stage for performances,according to the director's strategy. They are responsible to make the stage design fit into the scene being performed and guide carpenters, lighting technicians, and set dressers as per the requirements.
How is the usual life for an interior designer?
Following a graduation in an interior designing course, the newly qualified interior designers often find it a little hard to settle because building reputation and experience takes a while in this field, and they happen to be pretty important when it comes to finding work. However, once you get through the initial years, the career prospects tend to broaden and expand.
From starting up a self-owned firm and taking up various freelance projects to being hired by the architectural big shots, interior designing course graduates easily cope with the industry. In fact, due to the retail boom, interior designers are much in demand these days.
How is a typical work day for an interior designer?
Interior designers usually divide their day between the office and the site location.A considerable part of their time is spent meeting with clients, contractors,and suppliers, which also means that there may be a lot of travelling involved.
Interior designers are usually required to wear on-site protective equipment like safety hats and glasses when there is a lot of structural work involved. Although there needs to be protective clothing on sites, the design industry,being a creative one, needs no specific clothing and interior designers can dress according to their tastes and comfort.
Interior design courses as well as the actual career are about a balanced combination of networking, selling and marketing,utilization of the workforce, paperwork, and design.
What Perks come along with a career in interior designing?
Being an interior designer is mostly a fun and creativity-based job. There is no monotony as every single client has a different expectation, approach, and requirement, which ensures that the work keeps changing. The work is pretty rewarding,mainly due to the multi-faceted work scope and the different options available to an interior designer. Moreover, there are several different paths that an interior designer can take after the completion of their interior design course.