Once you graduate from high school, you aspire for higher education from a reputable institute to brighten up your future prospects. But it's not that easy. Unless you were born with silver spoon in your mouth, arranging finances for your education can be an uphill task. This can be done through private student loans.We are going to discuss 10 important questions that you should answer before getting such an undertaking.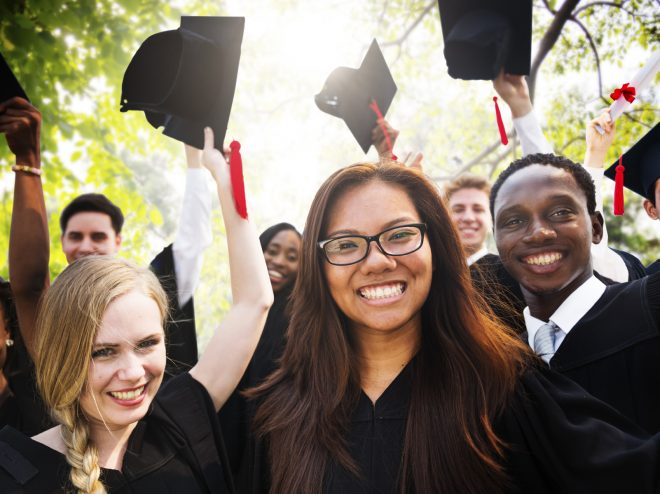 DO I REALLY NEED TO TAKE PRIVATE LOAN?
The first and foremost thing to ask yourself is, if you really need to take the private loan at all. If you find that the current financial aid you are getting is not covering your cost sufficiently, get an appointment with financial office and inquire about any other option to finance your degree. There may be a job inside the campus that you may get.
WHAT KIND OF INTEREST RATE WE ARE TALKING ABOUT?
Another major issue that one should look into while applying for private loans is the interest rates. Federal loans and private loan are different in character. Federal loans have fixed interest rates while interest rates for private loans depend upon the lender's rates.
DO YOU WANT TO PAY NOW AND ENJOY LATER OR VICE VERSA?
General thinking is, Graduate first, repay later. It is not that simple. Once a person graduates, their priorities change. You get a job, start a family you have to pay for mortgages and finance a car. This makes it almost impossible to repay your loan as well. So you should make sure that your decision in this regard is supported by solid backup.
WHAT KIND OF REPAYMENT IS OFFERED BY THE LENDERS?
This may figure high when you start repaying your debt. In case you hit a financial snag, you would like the lender to be lenient in their terms of repayment. So before, taking a loan from a private lender, you should also consider whether they offer leniency in repaying the loans.
HOW GOOD IS YOUR CREDIT?
It is important for the private lender to know your credit rating so that he can lend you money. Sometimes, you have to get someone else to co-sign with you. This may affect your relationship with the co-signer as having his name on the loan papers, will make him equally responsible for the loan payment. In case of your default, they can get in trouble with you.
HOW MUCH CAN I REPAY EACH MONTH?
It is better to do these calculations as soon as possible. Look at your monthly budget and after all the due payments, the amount left can be a used to repay your loan in instalments. After doing necessary calculations, apply for the loan that lies within your repaying budget.
WHEN WILL MY INTEREST CAPITALIZE?
When and how much interest will be added to your principal loan? This is an important consideration as after graduating, the bulk of interest that would have been accumulated will figure high on your finances after graduating. Make sure you have done prior calculations.
WILL I NEED FEDERAL STUDENT LOAN IN FUTURE?
Federal student loans are more flexible and offer more protection to the borrower. But once you refinance your Federal loan with Private loan you could lose all the benefits it offers such as income-based repayment and loan forgiveness program.
HOW LONG WILL IT TAKE TO REPAY MY LOAN?
It will help you to decide about whether you can afford such type of loan or not. Different kinds of loans are available for financing students' higher education and you can choose the one which takes less time.
HOW MUCH I NEED TO BORROW?
Greed is a curse. Keeping this in mind decide how much loan do you really need and what amount will suffice, keeping your repaying financial strength in view.
Author Bio's :Donahue James is Finance Majors and a student counselor by profession. He writes for Your Best Writers occasionally. He offers consulting services in student loans.