Have you ever noticed the top 10 universities in the world are always the same year on year in leading surveys of the world? They never change and even if they do, there are minor changes in the positions of them on the list of top universities in the world. We are sure if we ask you to recollect the names of best universities in the world- you would come up with the names of Harvard, Oxford, Cambridge, Stanford, and MIT on your fingertips.
The top universities in the world are scrutinized and emulated by thousands of universities in the world to achieve their level of status. What makes the top ranking universities hold the educational monopoly of being the great universities? They come good on different parameters of the core missions of what the universities are meant for- teaching, knowledge transfer, research, male to female ratio, student to teacher ratio, and international outlook.
The great universities want to break in the list of top 10 universities in the world. If the structure of education and universities in a country is excellent, it indicates the economic prosperity and robust progress. Any university can be among the best universities intheworld but only a few make it to the top 10 universities in the world.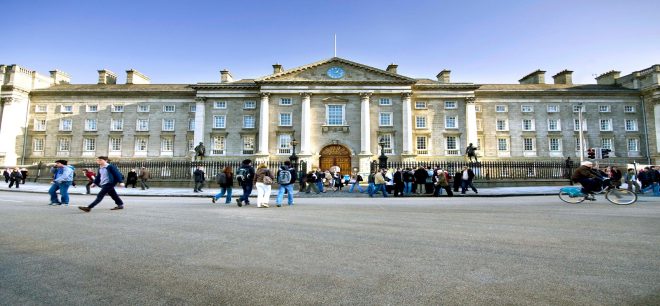 As common with all the top universities in the world, they educate students from different cultural and national backgrounds. The percentage of international students at Harvard, Stanford, University of Cambridge, and Columbia are 19%, 21%, 18%, and 23% respectively out of the total number of students. The second feature that all these top 10 universities in the world have in common is the budget. All these great universities have a significant budget that they receive from the government in the form of funding for research and operational spending, from private firms and public organizations in the form of contract research, and different earnings from gifts, tuition fees, and endowments.
The top ranking universities globally have the rare combination of leadership, autonomy, and freedom. They compete in an environment that promotes unrestrained scientific inquiry, innovation, creativity, and critical thinking. They have a complete autonomy which saves them from the stifling bureaucracies and imposed standards and allow to be dynamic in the face of changing global markets. The countries who wish to build best universities in their boundaries must always judge the repercussions of state economy vs the cost of building such great universities.
The conclusion by this is not for the low GDP and low per capita income countries to abandon their dreams of having best universities internationally inside their territory. It is for them to understand the consequences, the costs, and trade-offs they are ready to accommodate in order to realize their plan of local great universities. They can start on their course of setting up top ranking universities with paying close attention to the local community and their needs. Building best universities become possible based on a low-cost and high-efficiency model.