If you are looking for a job with security going forward and better than average pay, you may want to check out courses that offer a certificate in which you can be working within nine to 24 months. Some certificate programs take longer than others, so those are likely to be the careers that pay a bit more for entry-level employees. Even so, each of these careers pays well over twice the federal minimum wage and well worth the time and expense of pursuing.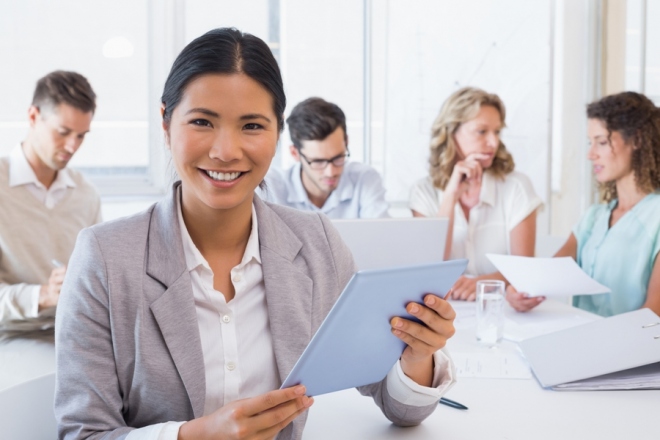 1. Court Reporter
There probably isn't a person alive who hasn't viewed at least one crime drama on television within their lifetime. That person sitting off to the side keying in every word that is spoken in the courtroom is the court reporter, and this is no easy feat to accomplish. They use an entirely different keyboard than we are used to and the skills necessary to type at the rate of speed they are required to have is extremely hard to master.
Average Salary approximately $40,000 per year.
2. Dental Assistant
While only 15 states legally require dental assistants to be certified, those that do complete a certificate program make considerably more than those trained in a dental office. Certified dental assistants are in high demand and thus there is better-than-average job security for the foreseeable future. The course can take anywhere from nine to 24 months to complete and since California is one state that requires certification, completion of dental assistant programs in San Diego can almost guarantee you a higher salary than the national average.
Average Salary approximately $27,000 per year.
3. Medical Transcriptionist
A medical transcriptionist is another career in high demand. This course is typically a two-year certificate course because there are many skills to be mastered. Also, medical transcriptionists need to be expert in standardized medical coding. Medical transcriptionists typically work at doctors' offices or clinics.
Average Salary approximately $37,500 per year.
4. EMT
Once referred to as a paramedic, an EMT works emergency transport to and from hospitals. This is a high-stress job which many people feel should be better paid, but the national average is at least a living wage. Most often an EMT certificate program is a two-year course of study.
Average Salary approximately between $37,500 per year.
5. Hospital Transcriptionist
Like a medical transcriptionist, a hospital transcriptionist also needs to be well versed in billing codes and a great deal of the work they do will be in billing. The industry has standard codes for all services, procedures, and medications which takes a great deal of time to familiarize yourself with. Most hospital transcriptionists learn levels of coding beyond what is necessary for a doctor's office. For example, some doctors may not use general anesthesia or perform surgical procedures.
Average Salary approximately $36,000 per year.
Of these five certificate programs, it is probably easiest to complete a dental assistant course of study and second to that would probably be a medical transcriptionist. Any of these careers offer better-than-average job security. If you are looking for a career with a future, these five are a great place to start.