It's understood that the best entry into the business world, would be through a good MBA degree. Why so? Because getting an education is requisite to succeed in any kind of business, today. And possessing such a valued management degree can make all that difference to excel and succeed amidst all the cut-throat competition.
You should definitely think of an MBA, if you are looking to start your own Business or switch careers mid-way or want to progress in an established career, itself.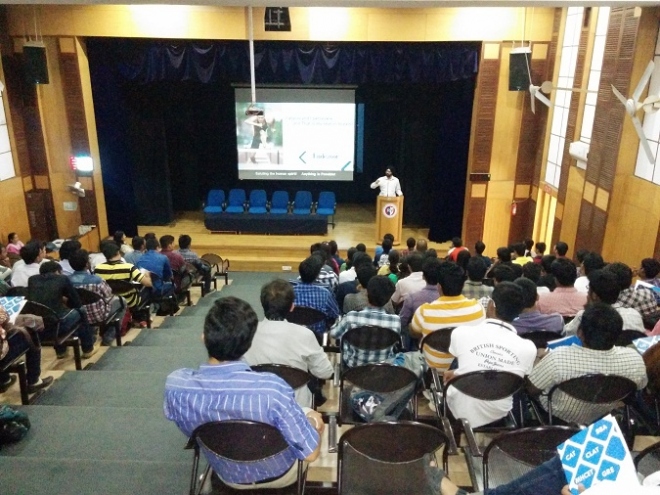 Now, when compared to other Masters programs that deal with specific specializations, an MBA degree acts more like an interdisciplinary program, focusing on essentials from relevant fields of Psychology, Sociology, Economics, Accounting and Finance.
And ofcourse, an MBA also immensely helps one to polish their skills and prepare for various managerial roles such as manufacturing, advertising and sale of products and services, managing the finances , keeping a positive image of company in the market,  analyzing the industry and market data and trends, managing the best team to keep the company running etc.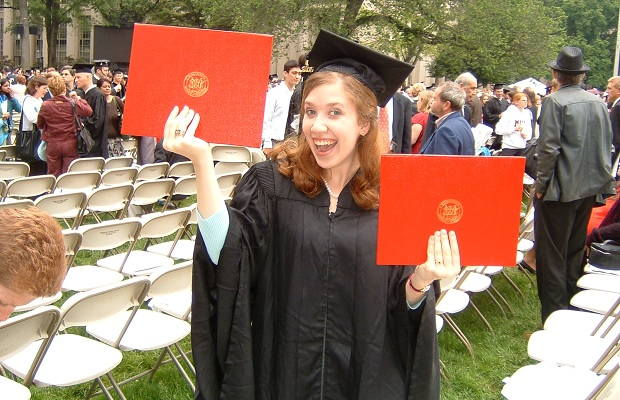 You also learn to toe the line and make improvised decisions during tough times and major challenges. And, you get some of the best networking opportunities, as you make your way up, the managerial ladder.
Many of the current employees who hold a high-level management position, today possess a MBA degree. And the positions include senior managers and board directors. So, that means higher salary, bonuses but also greater responsibility.
Lastly, the people you meet and interact during your MBA college life, internships and fests; they become your valuable buddies in the management world later on. It's like a reliable partnership for life. Who knows, you might meet your future business partner or mentor.
Well, that's a great picture painted there on why an MBA should be pursued. But, we still have another important decision to make; MBA in India or MBA abroad? And, for that we shall be seeing in detail, for both cases.
Scope of MBA in India
Nowadays, pursuing your MBA in India isn't a wrong choice for those who don't have major financing for an education abroad. By now, you know there are number of reputed Management colleges and institutes in India that are recognized all over the world. For instance, the Indian Institute of Management, Ahmedabad, recently made it to top 50 of
QS World University Rankings: Global MBA Rankings 2018. Indian Institute of Management, Bangalore also featured at 58th rank and Indian School of Business, Hyderabad at 93rd rank.
So, what is needed, is a thorough self- evaluation and information about the course and university. It's also vital to understand the background of any MBA program or course objectives.
If it's the global exposure you want without having to do full-time MBA abroad, then are plenty of opportunities for that. Indian B-schools run in tie-ups with foreign universities and colleges for student exchange programs and internships, which can give you the global touch in your resume.
 The demand for MBA graduates in India is up, because of managerial opportunities, in the fields of Banking, Finance, Investment and Corporate Banking, Information System Management, Healthcare management, Marketing and Sales, Entrepreneurship, Operations Management, Human Resources, Strategic Management, Organizational Communication and Corporate Social Responsibility. And these sectoral opportunities are just going to rise, with rise in businesses, Tech startups, MNCs, industries and companies in India.
With plenty of jobs available in banks, insurance companies, financial organizations, hospitals, educational institutions, the profile of a MBA graduate in India, is simply worthwhile. However, you got to work hard,prove your skills and expertise to climb up the ranks of top managerial circles.
In the recent placement season of 2017, many top B-schools in India recorded sharp increase in their average and highest salary packages.  S.P. Jain Institute of Management and Research, Mumbai, Faculty of Management Studies, Delhi, Jamnalal Bajaj Institute of Management Studies, Mumbai, Management Development Institute, Gurgaon, XLRI Jamshedpur were some of the MBA colleges that recorded high average salary packages. The highest average salary package was INR 20.9 Lacs p.a. and maximum salary package was INR 54 Lacs p.a.
MBA in India doesn't sound so bad!
Scope of MBA Abroad
 Next, moving on to a management education, abroad. And why should anyone pursue so? That's primarily because one can expect and gain new perspectives on managing business and experience global scenario while doing so, apart from the experience to live in a different country. So, it's kind of mixture of increase in the cultural and intellectual experience.
Next, it is important to evaluate the reputation of the business school, along with the state of the economy, job scenario and specific career prospects in the particular country. That'sbecause job and market trends vary tremendously from that of Indian market. Factors like economic recession have burdened too many people during its last hit in global markets.  Plan well in advance, about the type of job profile and industry type you want to get in and choose your B-school accordingly.
Insead Business School, France, HEC Paris, France, London Business School, UK, Harvard Business School, USA and Duke University, USA are some of the known faces among top business schools abroad.
 Now, one of the best reasons to study MBA abroad is that you get a chance to work abroad. Also, it gives a hope to the start of an international career, if not long, at least for few years. That ultimately gives your resume an impressive touch. It shows that you have what it takes, to work in a global and multilingual setup. So, even if you come back to India, few years down the line, you would be a very potential candidate, back home.
Working in the exports, International marketing, Business Development profiles are quite promising and rewarding. Simply because you get to travel much in your initial work years and also because it adds value to your resume. Other good profiles are that of Banker, Insurance Broker, Financial Advisor, Investment Analyst and Project Manager, Business Head etc.
Some of the foreign companies that employ a large number of MBA graduates include Deloitte, Ernst & Young, McKinsey, Boston Consulting Group, Apple, IBM, Procter and Gamble, Amazon etc.
Those with one year of work experience can expect an average salary of $50,000 per year. One to four years of experience can lead to $60,000 and 10 to 19 years can further lead to salary of more than $95,000 per year.
Now, one of the popular job profiles after MBA is in the line of Strategic Management, which offers about $90,000 initially and increases to more than $140,000, annually. Human Resources is another preferred area, where the median pay can rise above $75,000, annually.
 How to Decide Between MBA in India and MBA Abroad?
 We are going to break it down, step by step, into the task of better possibilities and opportunities of doing MBA, both in India and abroad.
The cost of doing an MBA in India and abroad varies with the type of institution, funding and other factors. It can be about INR 10-15 Lacs in IIMs, whereas MBA degree from the top reputed institutions abroad, can cost about INR 30- 50 Lacs in total.
And that is why this point should be evaluated well. It is important to ask yourself whether spending huge amounts is actually worth for you. Now, there would be two scenarios here. Either you have your own means of funding or else a financial loan. If you have your own money, then you should go for it. Also, be aware of number of years needed to recover the total cost of investment. At the same time, you can also find out scholarship possibilities for abroad. For example, countries like Canada, Germany and Australia provide MBA education at low cost budgets.
For those taking the help of educational loans to study abroad, it is slightly easier to pay off the loan. That way, doing your MBA through financial aid is good, provided you have proper plan to manage your expenses and loan installments later on. What matters is a good job profile.
Understanding your aim and goal through a course in management education is also vital. Do you intend to work and settle in India? Do you intend to work abroad, a few years and then back to India? Or settle abroad in India?
Guess you can see how essential it is to answer these questions, by yourself.
4) Internships are common in almost every management education. In India, you get placed through placements mode and not internships. The slightly higher edge is that, in abroad, students get job offers through their internships, as well. However, you need to be very good at what you do. Because the competition can be slightly high, with more diverse talent.
5) Now, sometimes there are good MBA programs that are only available abroad and not in India. Here also, your actual aim and goal plays important part in deciding whether to pursue MBA in India or abroad.
So, on the overall, the worth of a MBA from abroad, is more because of higher returns on investment, that too at a quicker pacethan the Indian job market for MBA graduates. On the other hand, studying in the top B-schools in India can guarantee those costs of investments..
But what makes the worth of foreign MBA higher than an MBA in India, is the combined form of more global exposure, diverse expertise and skills and higher pay, that one stands to gain, provided he/she has what it takes to be at the top.
So, there you go! Hope you are able to get a proper base, so as to figure out your aim and goal, and make the right choice for your management education in MBA. Whether it is India or abroad, you have to work hard and that is inevitable.