Colleges have funny histories and facts that define and distinguish them from each other. Therefore, it is necessary to understand some of these fun-packed facts that have helped in shaping your institution and other learning institutions across the world. In this post, our experts at 10 page paper will share out some of the most fascinating facts about college life, trends, and leading universities around the world. We urge you to raise your antenna high to learn and get some fun about these colleges.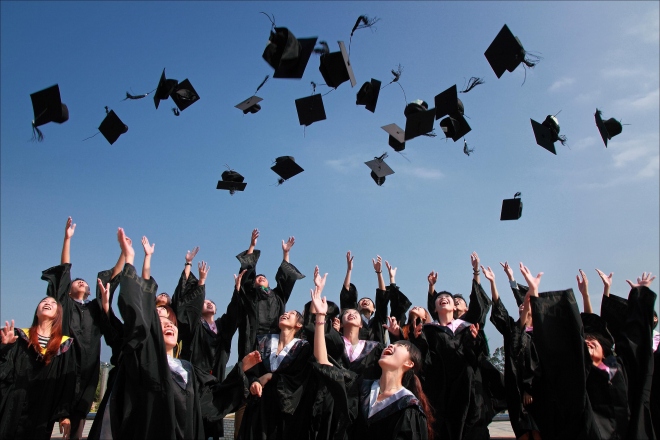 Did you know that until the American Civil War, failure to believe in the Bible or profaning the Sabbath was a campus crime at the University of Yale?
Do you know that Harvard has such a strong Christian foundation that its early published rules proclaimed that its main mission was to enable people to come to the accurate knowledge of God and Jesus Christ, thereby, making Christ the cornerstone of all knowledge and learning?
Did you know that while 347,985 students graduated with business degrees in 2009, a mere 15,496 graduates earned a degree in math?
Despite being cited as one of the leading distractions leading to poor performance in colleges, partying is still a deeply ingrained culture in the lives of many college students. In the US, an average college student attends 62 parties annually
Despite having been one of the leading majors in the world of education, education is fast becoming one of the most unattractive majors with the number of students graduating with an education degree dropping by 5 percent over the last 10 years
The University of Oxford is one of the most competitive universities with only 3,200 of the 19,000 applicants who applied in 2016 securing an admission, meaning, we have six applicants for every available slot
Community and 4-year colleges in the US have recorded a remarkable growth in financial assistance, customer care, and satisfaction among scholars after integrating CampusLogic student self-service technology
Less than one-third of Americans have at least a bachelor's degree. However, 30 percent of American adults in 16 states mainly along the coasts have an undergraduate or postgraduate degree
Around 3 percent of all American undergraduates are veterans and a mere 1 percent serve in the army
In the 2014-2015 academic calendar, tuition and fees in public colleges were thrice  higher than their community counterparts
Did you know that students in public community colleges are less likely to take loans than those in other tertiary institutions? The reason is that they pay lower tuition fees (three times lesser) than their counterparts in other colleges.
College studies are becoming more expensive as times move on. Unless you are joining a community college, you should budget for more than just tuition fees since you should factor in dorm costs, meals, books, and other college fees. Eventually, you will need to pay between $30 and $60k per year
Did you know that the University of Oxford, its colleges and press included, is the largest employer in the Oxfordshire region? The iconic institution supports up to 17,000 employees and injects more than £750 million annually into the region's economy
More girls than boys are joining college these days. For instance, 775,000 male students enroll in American colleges annually with 1,575,000 females doing the same. This means that we will need to consider an affirmative action to help bridge the growing gender gap. For example, if two applicants are going for the same slot and both are qualified, then the male applicant would get the chance
With college education becoming more expensive each year, more students are sinking deeper into debt to finance their education. For example, an average college learner in 2015 graduated with $35,000 in student loans, which they will need to repay within their initial 10-15 years of employment
According to research, the leading reason freshmen gave for joining an average American college was the good reputation the colleges have. A mere 18.2 percent said national magazine college rankings played a significant role in influencing their decisions
Despite the rise in distance and online learning, campus learning is still popular among many students for various reasons. Some of the reasons students prefer living on campus are hotel-like swimming pools, state-of-the-art fitness centers, restaurants, movie theaters, rock-climbing walls, and game rooms
Did you know that even though many American students live near their homes enough to do their laundry work from home, a mere 14 percent of freshmen attend colleges 500 or more away from their homes
Do you know that the affiliates of the University of Cambridge have won 90 Nobel Peace Prizes, the most number that any organization has ever achieved in the history of the prize?
These days, it is becoming popular for students to start building their resumes while still in school long before they near their graduations. Colleges now encourage students to do major "job-like" projects, get internships, take part-time jobs, assume leadership roles within college, and participate in volunteer work to enhance their CVs. This approach is helping many students to beat the growing trend among employers where they require "experience" from graduates while none of them is willing to give these fresh graduates an opportunity to gain that experience
With the world becoming more integrated, colleges these days are encouraging students to travel at least for one semester during one of their school breaks. They are also casting the net wider with greater options of traveling to any part of the world to gain the necessary exposure for the journey ahead after campus life
American colleges have more liberal freshmen (27.6 %) than conservative ones (20.7%) while the remaining lot describe themselves as being "in between the road"
The current crop of American freshmen does not suffer a major confidence challenge since 71 percent of them rate themselves as being among the top 10 percent of learners or above the average mark in academic issues
Do you know that the word "snob" has its roots at the Oxford University? The term began as an abbreviation of the Latin expression "sine nobilitate", meaning, someone who lacks a noble background
It is only recently in 1878 that women were permitted to enroll at the Oxford University. In addition, they were not qualified to sit for exams as from 1884. Also, it is only later on in 1920 that the same women started enrolling for degrees. They did this with limited status until recently in 1959 when it granted women full university status
Even though it is a world-renowned English institution, the University of Oxford is a private entity. That is why an average undergraduate pays an annual tuition fee of $14,000, applicable to British and EU students only. Learners outside the EU block will pay somewhere between £14,415 and £21,220 depending on the courses they are taking besides  £6,724 annual fee
The University of Oxford has more than 22,000 students with 11,772 being undergraduates while the remaining 9,850 are postgraduates
Graduate students constitute up to 45 percent of the students at Oxford University with 62 percent of its postgraduate scholars being foreigners
The facts are laid bare before you. We hope you have enjoyed the fun while updating your knowledge base.