Maybe you're a high school senior thinking about the future. Maybe you're already in college but unsure of the direction that you'd like to take your studies. If you're struggling to choose a major, here are just a few tips for making up your mind.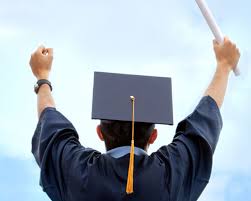 Think About Your Skills and Passions
Have you always loved astronomy? Do you really want to go into filmmaking? Perhaps you're good at math even though you don't really like it that much. Try not to discard any potential degree unless you completely loathe the idea of having it; you never know when your skill set might align with an unexpected career path. For example, you want to minor in math to help you with your data science major.
Take Introductory Courses
Introductory courses are a way to sample different subjects without having to commit to them long-term. For example, if you've always been curious about ancient civilizations, you can take an "introduction to archaeology" course without actually investing in an Indiana Jones costume. Introductory courses are also helpful if you're not sure that you can cope with the workload of a particular major. You can try out things like Psychics 101 without any pressure to become a STEM major.
Map Out Your Future
If you're considering a certain career path, take a look at what will be expected of you in terms of educational requirements. Will a bachelor's degree be good enough to get your foot in the door, or will you need a master's degree before anyone will take you seriously? Is a PhD, MBA or LLB something that you should consider? Are there any fellowship requirements even after you're done with school?
Get Involved
Another good way to test the waters of a certain major is to get involved with its community. Look for teams, clubs, student councils, historical societies and cultural associations on campus. Ask around about interning opportunities. Look at the community center billboard for any notices about meet-ups or networking events. Surrounding yourself with people who have already declared for Major X or Minor Y can help you decide if you want to join them.
Look Into Specific Programs
Let's say that you've decided on a degree in sports management. What does the course load look like? What classes are offered, required or encouraged? How long does the program take from start to finish? Before you sign on any dotted lines, you'll want to check out the details of sports management degrees at places like Adelphi University (https://sportsmanagement.adelphi.edu/). The same goes for any other degree that you might want to pursue.
Ask for Help
Last but certainly not least, don't be afraid to talk to your friends, relatives, professors, colleagues and student advisors about what you want to do with your life. Especially in the case of advisors, their whole job is to help you figure out the details of your five-year plan. They might be able to offer everything from checklists to aptitude tests in order to point you in the right direction for the future.
These are just a few tips for choosing your college major. It's a big decision, so it shouldn't be rushed. Take your time, figure out your passions, experiment with different classes and only choose your future path when you're ready. Good luck!