There are millions of people who are unhappy with their current careers. There are many reasons why this has happened. Far too many of these people did not spend as much time as they should have to decide what subject to get a college degree in. Therefore, they wound up getting a job that they are not thrilled about because their degree gave them limited options. Do not allow the same thing to happen to you. Choose your college degree wisely. Your future and quality of life will depend on this very important decision. The items listed below should be some of your top considerations when it comes time for you to start examining all of the career options that are available to you.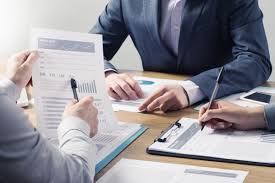 How long will you need to go to school in order to earn your degree?
The amount of education you will require can vary greatly depending on the specific degree that you are interested in. You will need to carefully consider how much time and money you are willing to invest in obtaining your degree. Fortunately, there are many different options that are available to you. Older people who are already part of the workforce generally want to enroll in an accelerated degree program where they are able to earn their degree much faster than in a traditional program. This has a couple of advantages. First, you can get started on your new career much faster than you would otherwise be able to. Secondly, you will not need to spend as much on tuition. Many people have earned a masters in public administration online while continuing to have a full-time job. Online classes are convenient for people who have very busy lives.
Make a list of the careers that excite you the most.
The first thing you will need to do is determine all of the careers that really turn you on. What do you want to do until you retire? What type of job can you see yourself doing for five days every week? It would be a terrible thing for you to waste your time and money earning a degree that only enables you to get a job that you are not enthusiastic about. You should be excited about going to work every day. Unfortunately, there are very few people who would say they are excited about what they do for a living. Start to compile a list of all the careers that appeal to you. Then you should arrange them in order from best to worst. This will help you to decide which degree you will earn.
What type of compensation is available in the various careers that you are considering?
Do not waste your time getting a degree that will only enable you to get jobs that do not pay very well. You will need to explore how much money you can make in the different careers that have piqued your interest. You should also find out how much the salary levels for these careers have gone up during the past decade.
What is your ultimate career goal?
Decide where you want to be in 10 or 20 years. What type of job do you want to have at that point in your life? Choose a degree that will help you accomplish this.