Students enroll in universities for various reasons. Many people want to get a certain degree, some are motivated by their parents, or some want to make their life better.
No matter what your reason, you have the same right as other people to enjoy your university life. You might have heard many stories which indicate that university or college is the best experience in life. While these stories are true, the truth is the university offers more than a joyful experience for you. You will learn many things during your university years.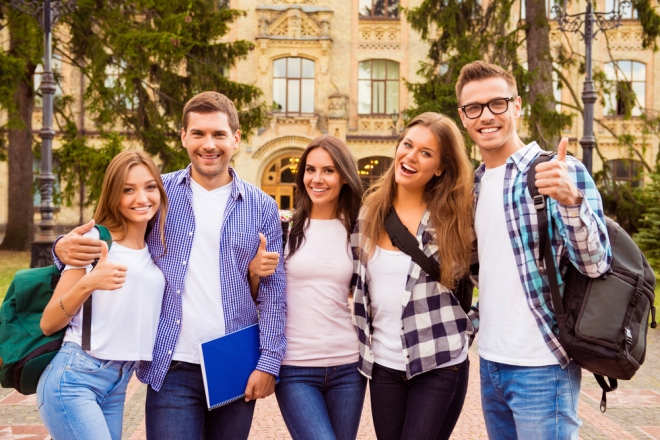 You will have a chance to learn from the experts in different fields. Many people found their real passion when they enrolled in the university. When you learn from the experts, you will have the chance to explore many things which will help you to determine your career paths.
Joining with the university, you will develop your soft skills. You will be involved in the good community that will provide you the opportunities to do something unique and new. With the connections that the university has, you will be able to find appropriate part-time jobs and around the campus. It is awesome because you can learn something while earning extra money in the process. As long as you can manage your time between the work and academic life, this can be a fruitful experience that will add more credibilities in your CV.
The skills set that you found in your university life will be very useful for your career path. Many companies are looking for skillful people to recruit. You will really need these skills to compete. The organizations in the university are based on the students' leadership. That means the students will be responsible for the budgeting, planning, executing, and managing. There are also clubs that you can join to channel your passion and motivation. These can be great options to improve your leadership skills. When you graduate, you will be ready to build your own small business.
Do you have certain interests? If you love to play music, consider joining with the member of the band. It is just one of the most popular campus activities. This can open the opportunities to contribute to a greater cause in your surrounding environment as well.
During the university time, you have the freedom to actualize your passion and ideas. You have the liberty on how you want to spend your time on daily basis. It can be the right time to find what you like and what you want to do in the future. You can also figure out what do you want to do to earn money. University is the great place to identify your proficiencies and values. Take this advantage to make your life better.
The Online Education vs Conventional Education
Online education has been gaining popularity these recent years because it is cheaper and more effective alternative to conventional education. The online courses provide the learners good sources of learning without having to go outside their home.  You can see that many legit online schools are available around the world. If you are in between the online education and traditional one, you could consider their pros and cons before deciding.
Online courses
As mentioned before, you can save a lot of money when enrolling in online school. There are bunch of online courses and programs that are affordable for most people. Many people have taken the tons of benefits by using these resources alone.
The online school does not tie its students to a strict schedule. If the flexibility and comfort are what you look for, then online study it is. Those who have family and work life probably do not have time to attend the traditional school. After all, you can't leave your 9-5 jobs. With online classes, you can have the flexibility to set your own schedule. The online courses also do not take much of your time. Normally, you only need to spend around 10 to 20 hours per week to attend the online courses.
Online schools are purposely designed to prepare the learners for the real job focus. Not like the traditional schools, online courses programs will focus on the set of skills needed to work on the specific job. For instance, a Visualizer online course is purposely created for those who want to master the Visualizer software in the music industry or entertainment industry. Rather than learning general lessons which most of them are useless in your field, you could focus more on the online schools.
The good thing here is that the skills will be updated over time. You know that all industries are evolving from time to time. Regarding this fact, updated skills are needed to cater to the most recent demands. It is something that is hard to find in traditional school.
Traditional Courses
Traditional curses have their own advantages. These will improve your networking because you will be learning with your peers. You will also have many chances to join with the clubs or certain activities that you'd like. The facilities are real. You can do your favorite sports, hanging out with your friends, work together as a team in the room, read the physical books in the library, and others. All are real. However, the downside is pretty obvious. You will need an enormous amount of money to enroll in the traditional courses. You can always save money by using term paper writing service, e.g. CustomWritings.com whether you enroll for a traditional course or an online course. Before choosing your education, you will need to know them really well to determine.