When choosing what you want to do as a career, the endless amount of options can be overwhelming. Here are 5 reasons on why you should consider a career in phlebotomy.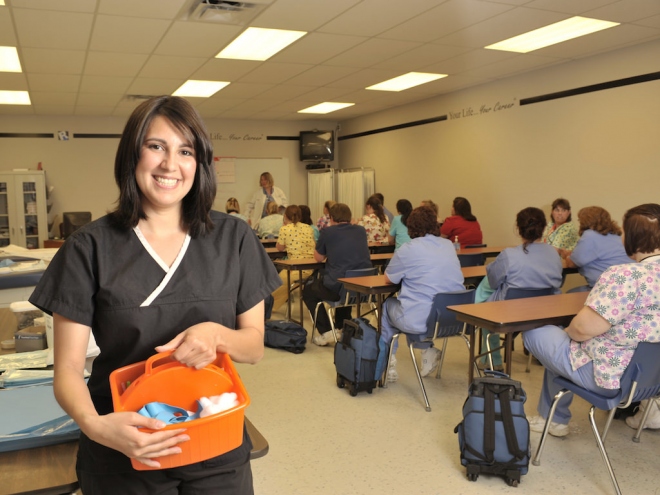 Quicker Access
Unlike many healthcare routes that can involve multiple years of training and studying, a phlebotomy course can take as little as one month to complete. The course requires no previous experience and the only qualifications needed are a high school diploma. It is important that you research into the best phlebotomy training near you, so you can gain more of an insight into whether it is the right step for you. Also, phlebotomy training programs offer flexibility such as weekend classes, so you are able to fit it around your schedule.
Furthering Your Career
Another great reason to train as a phlebotomist is the possibility of progressing into higher roles. Many have trained in phlebotomy and then gone on to progress into more advanced careers. As phlebotomists are able to work in a variety of healthcare fields, they can get an insight into other roles in healthcare which can lead to a potential new career including surgical technologists and medical assistants.
Making a Difference
The role of a phlebotomist is vital in the healthcare industry. Many who are already in the profession gain enormous satisfaction from being able to be on hand to help patients and help make a difference. As the key role of a phlebotomist is to take blood from patients, their presence in the medical world is vital, particularly due to blood transfusions helping save the lives of millions every year.  You may also be able to reach out to those in the community in the form of blood banks where members of the public are invited to donate blood.
Meeting New People
As a phlebotomist's main job is take blood, you will be constantly engaging with patients each day. For you to succeed in the industry, it is important that you have a proficient level of people skills. A phlebotomist will need to be on hand to help patients with any queries they may have and reassure those who find the experience more stressful than others. Having empathy and compassion for your patients will help in the blood taking process and will enable you to carry out your job as smoothly and quickly as possible.
Excellent Prospects
With more and more phlebotomist roles being created every year, the job prospects in the field are excellent. When studying your course, you will be able to develop and learn new skills which can be translated into your future career. The more experience you have, the better chance you have of succeeding, so it is important to gain as much knowledge as you can to ensure you find a suitable position for you.
If you are still unsure on whether a phlebotomist career is right for you or you would like more information, make sure to conduct thorough research into the profession to decide on whether the career is suitable for you.