The world of healthcare is a vital – and large – component of our daily society. Encompassing more than one in every six dollars of economic activity, it should surprise nobody that more people are employed in the healthcare sector than in any other industry.
With an aging population and a huge demand for its services, it is not shocking that most healthcare professions continue to grow with each passing year. As the demand increases, some career fields are having trouble filling all of the positions.
While you may think that medical jobs require an extensive college education and formal training, there are many fields where only a two-year degree or certificate program is necessary to get started. Today, we'll look at three of those careers that you can jump into in as little as two years.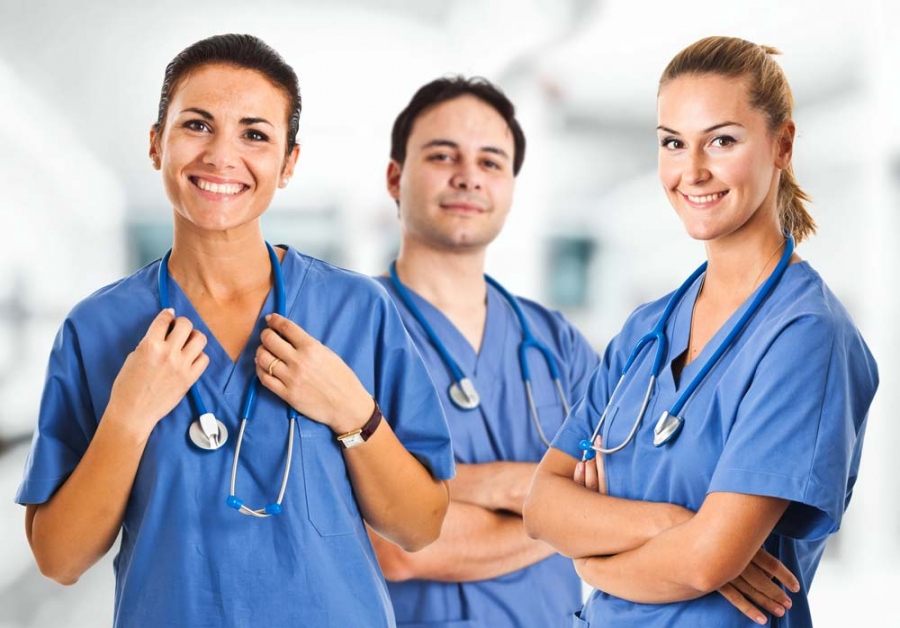 Ultrasound Technician
For those who love the idea of helping mothers-to-be, a career as an ultrasound technician may be appealing. This much-needed position is a part of every pregnant woman's experience and helps determine the health and progress of every baby.
To become an ultrasound technician, the ARDMS certification exam must be completed and passed. This is taken after you have pursued an education that is accredited by a CAAHEP. The beginning of a career as an ultrasound technician can be completed in as little as two years, and the pay for ultrasound techs is pretty good: entry-level techs can expect to earn between $40,000 to $50,000 per year. Ultimately, the best in this field regularly earn in excess of $90,000 per year.
Be sure to visit Bestultrasoundtechnicianschools.co for more information about this lucrative career.
Occupational Therapy Assistant
A valuable aspect of any medical institution, occupational therapy assistants work in hospitals, emergency rooms, clinics, and even public facilities. Anybody who has ever had an accident, injury or stroke and received rehabilitation treatment for it has probably worked with an occupational therapist.
This career field is expected to grow by almost 30% over the next decade or so, meaning the demand is as high for occupational therapy assistants as any other career. Ultimately, the average salary for an occupational therapy assistant is around $50,000 – but this figure is skewed toward those with bachelor's degrees and experience.
Nevertheless, a quick route into this profitable and meaningful field is available for those who pursue it.
Anesthesia Technician
Providing absolutely vital assistance during any surgery, anesthesia technicians are in high demand and pay considerably well. With around 15% growth expected over the next decade, this career field is a feasible opportunity for anybody looking to pursue a career in health with two years of training.
Anesthesia technicians help by preparing medical equipment, working with anesthesiologists and monitoring patients while under the influence of anesthesia. The average salary for an anesthesia tech is around $40,000 per year – which is great considering only two years of education and training are necessary to jump into this profession.
With so much demand for healthcare workers, a rapid rise in wages is only to be expected. Even for careers that require two years of education, salaries tend to be at or above the national average. These three healthcare fields are perfect opportunities for anybody looking to find a stable, reliable, and well-paid career in this sector.