These days, many people have decided to pursue a health administration degree. If this is the case for you, it's important to know that there are several different career paths that you can apply for once you attain the degree. Here are a few!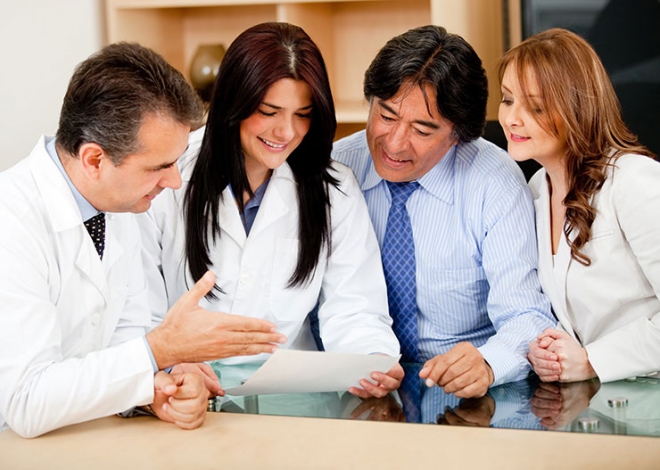 1. Health Care Administrator
Health care administrators are individuals who work in the hospital setting. They generally spend their day working with insurance companies, nurses, and doctors. They also report back to the board of directors. The duties of a healthcare administrator will vary based on multiple factors. If the administrator works in a large medical facility or hospital, they may be assigned specific tasks such as working on cost efficiency or personnel management. As noted in New England College, health care administrators typically make $96,540 annually.
2. Health Insurance Specialist
Another career you can pursue with a health administration degree is a health insurance specialist. These individuals work with medical billing, coding, and records professionals. Their efforts ensure that plan benefits are applied properly. In some cases, the health insurance specialist will work directly with an insurance company to create new benefit plans. The average annual salary for those who hold this job title is around $37,700.
3. Social and Community Service Managers
If you're pursuing a degree in health administration and find that you have a passion for helping others, consider the value of becoming a social and community service manager. These individuals work hand-in-hand with other health professionals, community organizers, and social workers. Their primary purpose is to coordinate and create programs that improve the quality of life for individuals, families, and communities. The average annual salary for this job is $65,750.
4. Practice Manager
These individuals are involved in the management of multiple healthcare practices. Specifically, they are administrators who may run a medical clinic, group practice, hospital department, or doctor's office. Practice managers are often referred to as medical practice administrators, healthcare executives, and medical managers. This can include large physician organizations or medical groups. The median salary for this career field is $87,862.
5. Health Educator
Another occupation that individuals with health administration degrees can pursue is that of a health educator. As noted in the U.S. Bureau of Labor Statistics, health educators provide the public with information about behaviors that can promote mental and physical well-being. Specifically, they create and implement techniques to improve health for communities and individuals. These individuals also discuss health issues with specific individuals in local communities. Additionally, they collect data that will empower them to make prudent decisions for the communities they serve.
Side Note
Individuals who have decided to pursue careers in the health administration field should know that online learning might be the ideal educational modality for them. Learning online can be beneficial for many reasons, including the fact that the student does not have to travel to a physical facility to take classes. This means that she or he can typically maintain the scheduling flexibility necessary to continue fulfilling any domestic or work-related obligations they already have.
If you're serious about pursuing a career in the health administration sector, it's important to know that there are many options available to you. Review the information found in this article to help you determine which vocational path would be most appropriate and advantageous for you!