Georgia isn't currently renowned as a tourist destination – though that could be set to change, as the government is in the midst of a campaign of modernisation and marketing to make it more attractive to international travellers – but if you're prepared to take a step into the unknown there are plenty of treasures to find in the capital of Georgia.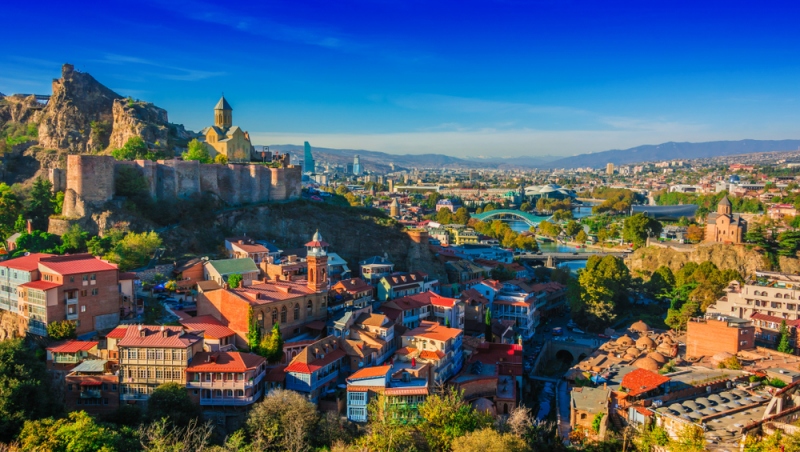 Today we're taking a look at this beautiful, ancient country, and helping you plan a trip to its capital city.
Getting There
Tbilisi is just south east of the centre of the country, and has excellent transport links around the region, so even if you aren't staying in the city, it's a great place to start. It also hosts an international airport, served by Georgia Airways, which allow for direct flights into and out of the country.
For your first visit, it makes sense to stay in the capital – you can access the city centre with the regular bus that runs from the airport, and from their find your way to your accommodation.
Things to See and Do
There is a lot to see in Tbilisi, and making sure you tick all the boxes you want from your holiday will take planning!
One of the highlights you must ensure you make time for when you're in Tbilisi is that Museum of Modern Art – Georgia's own MOMA! Georgia is extremely proud of its local son who's gone on to great things, Zurab Tsereteli, so you can find a lot of his works here. He creates art on a grand scale, so alongside paintings, you can find sculptures, plans and parts of larger prototypes that all go to illustrate his process as he creates works as impressive as "To the Struggle Against World Terror" – the monument given to America to commemorate the lives lost in the 9/11 attacks.
Nearby you will find the National Ballet and Opera Theatre, and the National Literature museum, along with cafes, restaurants, bars and gardens: this area is a highlight for any cultured traveller.
Best Places to Eat
If you're looking for a treat, for traditional Georgian food cooked very well indeed, with a wonderful view as your backdrop, you need to visit Restaurant Meama. Right in the heart of the Tbilisi's old town, this restaurant specialises in the tradition food of Georgia and an excellent choice of wines to match.
If you can, get a seat on the balcony, allowing you to look out over the city as you eat: it's an experience you won't forget as long as you live.