So, you have decided to build a career in digital marketing. Undoubtedly, it is a good career choice. But have you ever asked yourself—why in digital marketing? Confused? Don't be. This article will strengthen your belief that digital marketing will be a great choice for your career. Repeat, a great career choice for professionals—across ages and preferences.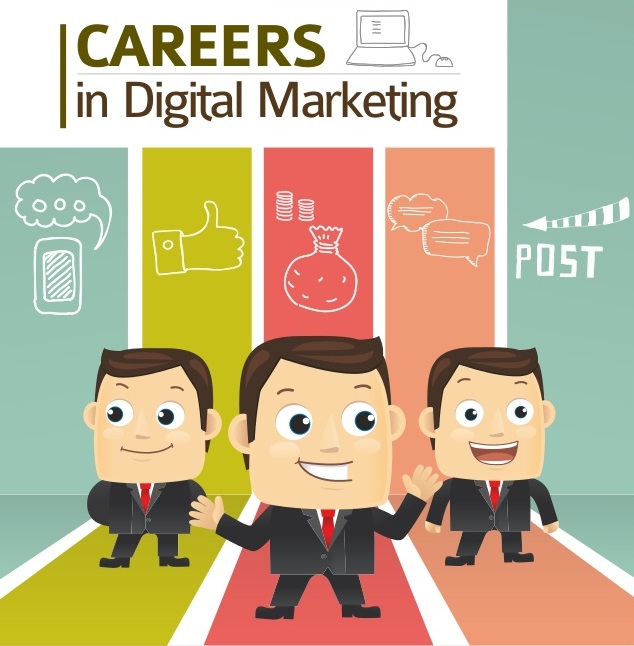 Digital Marketing Skills Are Always On-demand: When it comes to any business, the role of its marketing department cannot be ignored or overlooked. The development of a product or service is undoubtedly the building blocks of a business. However, if you do not understand your customer requirements or if you do not promote the benefits and advantages of your product or service, it will be difficult to sell your product and service. Without proper marketing, no company can sustain, therefore. And when it comes to marketing, digital marketing is already taking precedence over traditional marketing channels. In 2017, 80% of companies are all set to invest more in their digital marketing practices, while about 70% of marketers go for digital marketing when it comes to the popular marketing channel. This shows how rewarding a career in digital marketing will be for you.
Digital Marketing Skills Will Fuel Your Entrepreneurship Dream: Yes, what you have heard is true. If you have an entrepreneurship dream, your career in digital marketing will help you make your dream come true. Studies reveal that people having good marketing skills are more likely to build their own company or business. Further, with the growing popularity of digital marketing, businesses irrespective of their sizes, natures, and industries have started recruiting independent digital marketing consultants. It will ultimately assist you in starting your own digital marketing company and working as an external business consultant.
Digital Marketing Is Dynamic As Well As Challenging: If any 9-to-5 job does not give you any excitement, digital marketing will definitely be the right platform for you. With the rapidly changing technical landscape, digital marketing practices are always in a state of flux. So, it not only will steepen your learning curve but also keep you away from the conventional job boredom. With new technologies, new challenges, and new opportunities, you will always get a scope to do and learn something new and interesting…almost every month.
Now, how will start your career in digital marketing? There is no dearth of digital marketing training institute in the market. Having said that, it does not mean that all these institutes are equally good. According to digital marketing experts, third-party vendor-neutral digital marketing certification programs are the right choice for digital marketing aspirants. Do a bit research, look for the best digital marketing certification institutes, check out their programs, compare their offerings, and most importantly, try to get some opinions of their alumni. You will definitely find out the right choice.
So, what else are you waiting for? This 2017, go for a bigger career move with digital marketing certification and give your career the right platform to thrive in the future.