Healthcare is the fastest growing industry in the country right now. The increasing demand for quality healthcare services, the new developments happening across the industry, and the volatile – dynamic – nature of the healthcare industry are among the things that have boosted the growth of the industry over the past few years.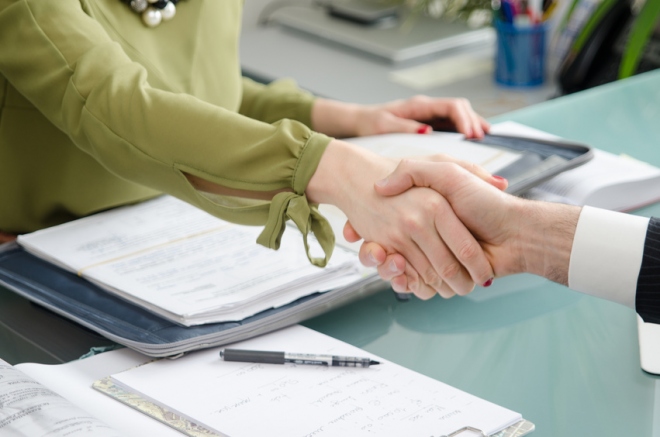 Healthcare is also where some of the most rewarding jobs can be found. You don't need to go to medical school and get an M.D. to work in healthcare. These five healthcare careers can be your future.
Ultrasound Technician
As the name suggests, an ultrasound technician works with ultrasound equipment and provides patients with medical imaging services. The profession is also known as the adiagnostic medical sonographer and it relies on ultrasonic imaging equipment to perform diagnosis.
This is not just a rewarding profession – with a median salary of more than $60,000 a year, according to qualityeducationandjobs.com – but also an easy one to get into. You need an associate's degree in the field to get started, but there are a lot of courses that will prepare you for the job.
Physical Therapist
A physical therapist's main responsibility is to provide patients with the assistance they need in physical therapy sessions. A physical therapist deals with accident victims, athletes, and general patients and helps them regain and develop motor and physical abilities.
According to the latest report, graduates in this field find employment within six months in most cases. The demand for qualified physical therapists is growing at a steady pace too, so you will find a lot of great opportunities by the time you completed the education.
Audiologist
An audiologist is one of the many healthcare careers that are considered uncommon; you may not be familiar with the profession, but that doesn't mean it isn't rewarding and particularly lucrative. An audiologist helps doctors and physicians test patients' hearing ability using the advanced audio equipment.
You can expect a median salary of $70,000 as you settle into this career. You will also have the opportunity to work in hospitals and audiology centers.
Nursing Practitioner
A nursing practitioner has the skills and expertise of doctors, but without going to medical school. The main duty of a nursing practitioner is handling the more mundane tasks of doctors and physicians – diagnosing common illness, for example – and helping healthcare institutions remain efficient.
You still need to get a bachelor's degree in nursing and then complete an NP course. Most nursing practitioners hold a master's in nursing and start their career as a registered nurse.
Medical and Health Services Manager
Every good hospital needs a great manager. Healthcare institutions are still businesses and they need someone to run the business side of the operation. This is where a medical and health services manager comes in.
While the majority of managers in the healthcare industry are nurses and physicians, you can enter this career with a management degree. Your main job is to ensure smooth operations of the facility and maintain a sufficient level of operational revenue across the board.
As you can see, you don't need to have an M.D. to enter any of these healthcare careers. All of them are very rewarding and worth pursuing, especially with the industry's current level of growth.