The senior year in college is the time when the focus of students tends to shift more towards the career prospects or applying for further studies. The senior year engulfs the 4-year effort and time spent in encountering and tackling mediocre to difficult academic situations. Besides that, the life experience also counts in the wisdom that the learner acquires over the years in the final stretch of the degree program. While the eventual goal of the final term is to get yourself ready in order to confidently enter the practical field of employment or postgraduate studies.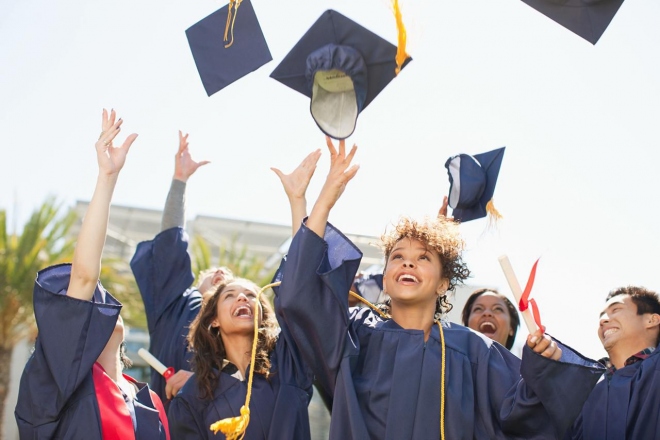 The trick is to balance the emotions of joy and the applicability of learning. This is why the students are required to make the most out of their final year. Although there are several ways, as for this discussion, we are going to emphasize on a couple of strong tips that experts provide to students in order to help them in this regard.
Grasp any available opportunity to write an honors thesis or conduct an independent study
Whenever you are given the chance to work with a top and experienced teacher in the institution, never miss the opportunity as this will surely call for a quality learning experience. One of the best skills that students can acquire in their final year is the ability to revise. It is advised to take out your work on the random basis, analyze it, and locate the instances that could have written or performed better. There might be times when you will feel too stressed or frustrated at having to conduct your own study with little or no assistance, but there's no doubt the experience gained will be immensely powerful and practical in nature.
The independent research or writing an honors thesis will help you determine at what scale you lie in the quest to pursue a masters or Ph.D. The key is to enjoy working your project from every aspect. It has been researched that learners who are more engaged in research projects tend to become sounder in their future projects in terms of output and consistency.
The learner needs to have his or her requirements fulfilled by now
Senior year is ideally the best time to enroll yourself in elective courses pertaining to different fields, for instance, learning a foreign language. Quite an opportunity to attract the attention of employers beyond your geographical boundaries.
Besides the core corporate-based courses aimed to strengthen your resume and growth chances in the future, students are also advised to acquire skills in, such as music, literature, art, etc. as an investment in personal development activities. For example, if you are pursuing a degree in liberal arts, you might also be tempted to study a course in philosophy, religious studies, jurisprudence, political science, etc. In case you are more inclined to protect your grades, then ask the colleges to offer you such courses on the basis of pass/fail, satisfactory/unsatisfactory, etc. grading criteria.
Besides the above aspects related to the academics, the requirements can also come from beyond the classroom walls, for example, indulge in sports, theatrical acting, photography, or any other activity.
Author Bio
Carl Dawson is an accomplished career development trainer having conducted numerous sessions for both professionals and senior students worldwide. Besides his regular job and passion for writing informative educational blogs, Carl is also an experienced and proficient assignment writer having a registered student base from a variety of academic disciplines.