Are you currently operating a nonprofit company? If this is the case, you will need to find talented people to work for you. This can be much easier said than done. Going to a traditional recruiter can be problematic in this situation. This is because they will not have a great deal of experience looking specifically for people who have previously worked in the nonprofit sector. Therefore, you need to be careful which recruiter you hire to help you with your search. Here are a few of the key traits that you should be on the lookout for when you are about to hire a nonprofit recruiter.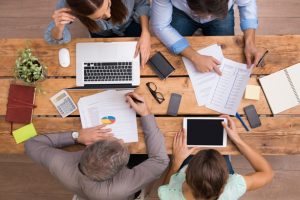 1. How long has the recruiter been finding candidates for nonprofit companies?
This is the most important question you will need to answer before you make a decision about which recruiter you will hire. Recruiters that focus on the nonprofit sector know the things to look for when they are searching for candidates. The qualities that nonprofit companies want their employees to have are not necessarily the same as regular companies. This is why you need to find a recruiter that has many years of experience working primarily in the nonprofit field.
2. Has the company received a decent amount of positive reviews online?
You would be wise to find out what the recruiter's past clients have to say about the quality of service they provide. Read as many reviews as you can find. This will give you some valuable insight into the type of candidates you will get if you decide to hire the recruiter. Reading online reviews is always a good idea whenever you are looking for nonprofit executive search firms. It would also be smart to take a look and see if the recruiter has been rated by the Better Business Bureau.
3. Make an appointment with several recruiters and talk to them about the methods they use to hunt for candidates.
You should definitely meet with any recruiters you are seriously thinking about hiring. Have them lay out their plans regarding how they will go about locating the candidates you need. These meetings will also give you the chance to ask them any questions you have. You can then discuss how much their fee will be. Comparing prices is always smart because they can vary so drastically from one recruiting firm to the next.