If you are a student of medicine and health sciences then you are aware of the importance of your white coat or laboratory coat. Lab coats are a sign of trust for the patients and are honorable to the medical rep and staff. A recent study has found that patients trust medical professionals in white coats more easily on their first encounter. White lab coats are a symbol of proficiency and confidence.
Providing that you're graduating soon that means before long you'll be converted from a clinical student to a professional. A uniform of a medical professional is quite a basic white and it has become a trend to customize your basic white lab coat with embroideries of your name and clinic logo. So the question is, should you get your lab coat customized before or after graduation?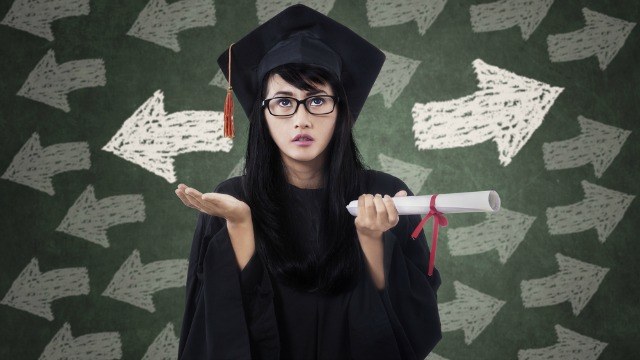 The answer to this question depends on two factors;
1) Does your college have a White Coat Ceremony after graduation?
2) Do you plan to join a private clinic after graduation?
Given that you answered yes to the first one then certainly you should get your lab coat customized prior to the white coat ceremony so you can look your best at the ceremony. You should be aware of the fact that white lab coat not only portrays a fresh start for your medical career but also symbolizes purity, cleanliness, and scientific rigor. You should get your lab coat customized with your name, designation and department to add a more professional impression. So when it is time for you to be formally robed, you are being robed in a personalized coat that is especially hand-tailored for you and represents your morals and achievements. It would also be good for memories in the pictures of your ceremony.
If you're planning to join a private practitioner then it is best to wait it out on getting your lab coat personalized. The reason for this is that you're never too certain about your residency and medical training and you may change your mind and move onto another hospital or clinic. So in this scenario, if you have a personalized white lab coat with the logo of the institution on it then it goes to waste. For this reason, it is advised to wait until you complete your residency or medical training before personalizing your lab coat. Another reason is that there is a slight chance that you will have to ditch your white lab coat soon as it was witnessed in 2007 in Britain due to higher chances of contamination than scrubs.
On the other hand, some people do prefer custom lab coats personalized with their names only so they don't get mixed up with other's coats or for simply that someone won't accidentally nab your coat in a hospital or a clinic. If this is a reason enough then surely you can get your lab coat personalized with your name before graduation and medical training but be sure not to add the name or emblem of the institution.
Now, if you've chosen to get your white lab coat customized then we have some tips for you to get the best experience. Choose a lab coat with a breathable and soft fabric so it is comfortable to wear even for long working hours. Choose a coat properly that fits you and is made of a fabric that suits you best. Furthermore, check the threading quality to make sure it is durable enough and will stay intact if stretched mildly.