If you're interested in pursuing a career in medicine that gives you the hands-on, practical skills necessary to be a caring physician, the Trinity School of Medicine is for you. Our curriculum, attentive faculty, training and research methods allow you to study in a Caribbean medical school that prepares you for a rewarding and fulfilling career.
You likely have many questions when it comes to selecting a medical school that's right for you. Here are some common questions and answers.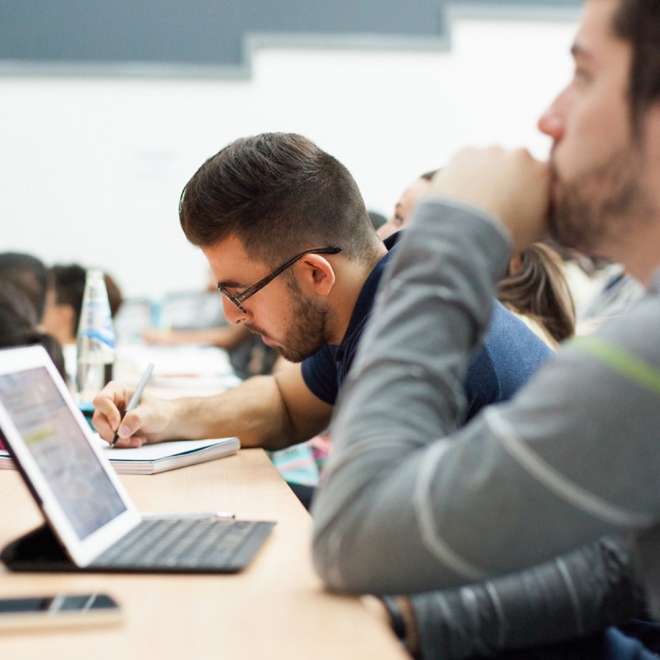 What Classes Do I Need for Caribbean Medical School?
At Trinity, you'll need to have completed classes one academic year of biology , general or inorganic chemistry, and organic chemistry, each with lab components. A semester of college-level calculus or statistics and a semester of English are also required. A course in physics, while not required, is strongly encouraged.
That's it! After you've completed you classes, taken the MCAT exam (U.S. and Canadian residents), and submitted your transcripts and letters of recommendation, your application is complete.
What Is the Courseload Like?
Trinity welcomes students from a full range of academic and personal backgrounds, recognizing that different academic pacing options will ensure student success. Our standard course of study is a five-term schedule covering anatomy, human development, histology, physiology, pathology and microbiology among others. You'll also begin to learn about clinical and community medicine in the classroom. That's followed by five terms of clerkship, working with physicians and helping patients in clinical settings.
For those students whose educational backgrounds are not as strong, Trinity offers the Individualized Learning Plan track, with a carefully structured curriculum for the first two years that's spread out to ensure students are fully prepared for years 3-5.
What Is the Student Body Like?
The Trinity student body is about 400 students. Seventy percent of students come from the United States, 15 percent from Canada, 11 percent from Caribbean countries and 3 percent from other countries. The average age at enrollment is 24.
What Is Trinity School of Medicine's Clerkship Program?
Trinity offers students a unique clerkship program in Baltimore, Maryland, area hospitals in years 3 and 4. Students, under the supervision of Trinity faculty physicians, work 48 weeks of required core clerkships in family medicine, internal medicine, obstetrics and gynecology, pediatrics, psychiatry and surgery. In addition, there are 27 weeks of elective clerkships in a range of medical specialties to help provide a fuller clinical education.
Where Do Trinity School of Medicine Graduates Practice?
Trinity's graduates are working across the world. Our students participate in the U.S. National Residency Match Program, Canadian Resident Matching Service, and Caribbean residency placement programs. In 2018, Trinity students achieved an 86 percent residency match rate, with students entering programs across the United States and Canada.
Trinity School of Medicine offers its students the chance to learn medicine in a beautiful Caribbean location from dedicated faculty members that deliver great results.